The Netherlands is home to many successful businesses that generate a lot of money. Some of the most profitable businesses in the country include banks, insurance companies, and investment firms. These businesses make a lot of money by providing services that are in high demand. Other businesses that are also doing well in the Netherlands include technology companies, food and beverage companies, and retail businesses.
The Dutch economy is doing well overall, and this is reflected in the success of these businesses. If you're looking for business ideas to start in the Netherlands, there are plenty of options available, even if you don't have much capital to invest. To begin, I will share my approach, then list the business opportunities and the standards I used to identify them.
What's a business opportunity?
A business opportunity is a chance to start or grow a business. It can be something you create yourself, or it can be a chance to invest in someone else's business. A good business opportunity should have potential customers, a good location, and enough money to get started.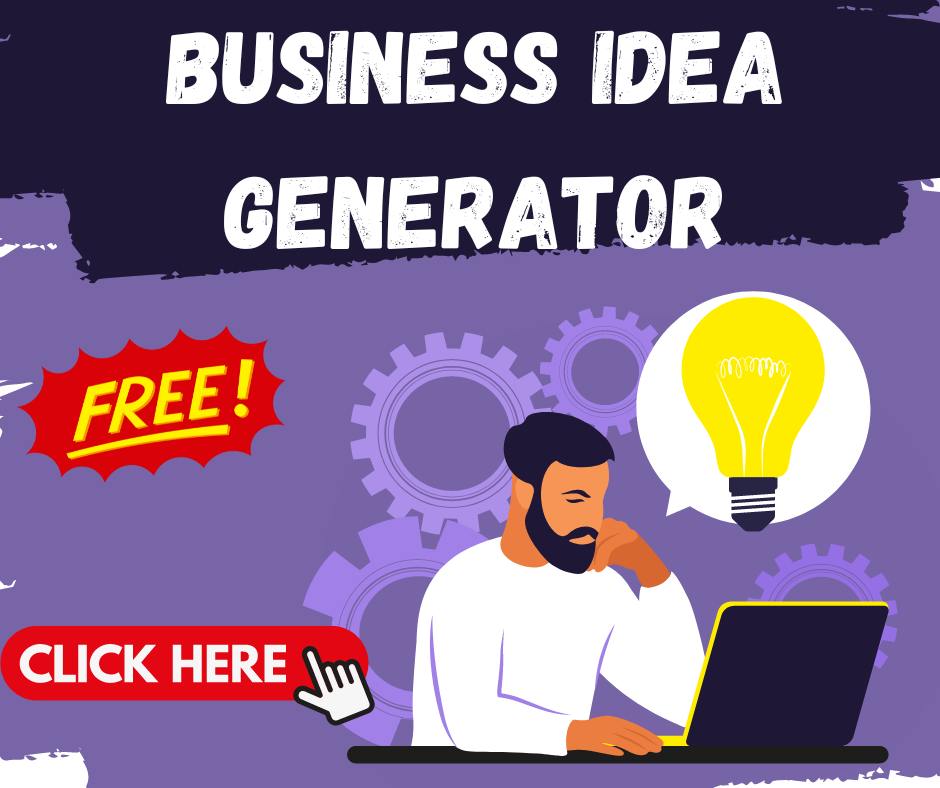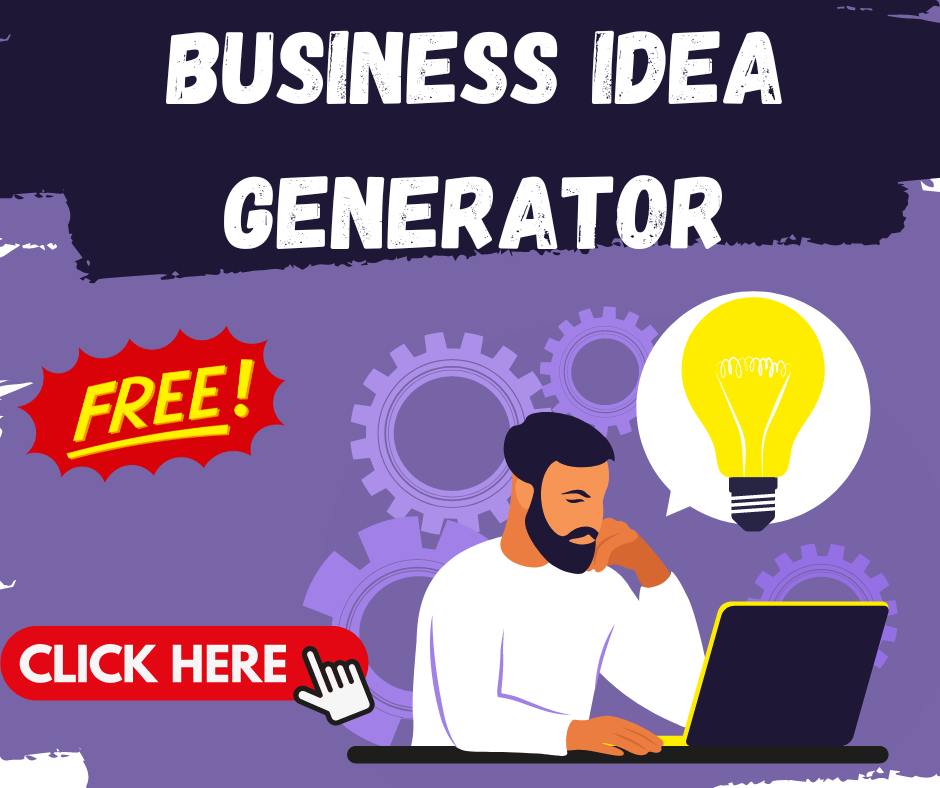 What issue does your business idea address?
After you've pinpointed a problem your business could solve, explore what solutions already exist in your potential market.
You need to know:
Is there proof that your idea could help solve a problem?
Who else is working on this problem?
Who is your strong competitor?
What doesn't seem to be effective within your market?
I took into consideration this factor when doing my research, and I believe that there is enough space in each market for your brilliant idea. Let's begin with our topic:
1. Elder care business in the Netherlands
Elder care is a rapidly growing industry, and starting an elder care business can be a rewarding and profitable endeavor. There are a few things to keep in mind when starting an elder care business, such as the type of services you will offer, the market you will serve, and the licenses and permits you will need. Elder care businesses can range from in-home care services to assisted living facilities, so it is important to carefully consider the needs of your target market. Once you have a plan in place, you can begin the process of obtaining the necessary licenses and permits. With a little planning and some hard work, you can be on your way to owning a successful elder care business.
Important indicators when starting a senior care business in Netherlands
A. According to fortunebusinessinsights: The Netherland home healthcare market was valued at USD 570.0 Million in 2018 and is estimated to grow to USD 1013.1 Million by 2026.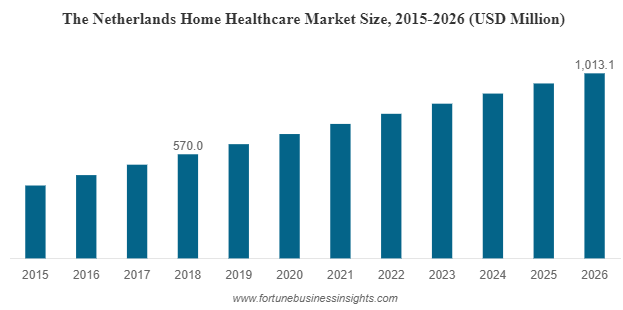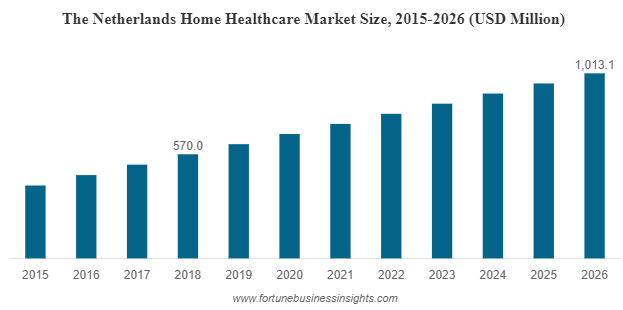 B. The population of the Netherlands is aging at an increasingly rapid rate. According to Statista: The percentage of adults aged 50 and over is expected to increase to half of all adults within the next five years. In 2021, 4.4 million out of 13.7 million adults are 60 years or older.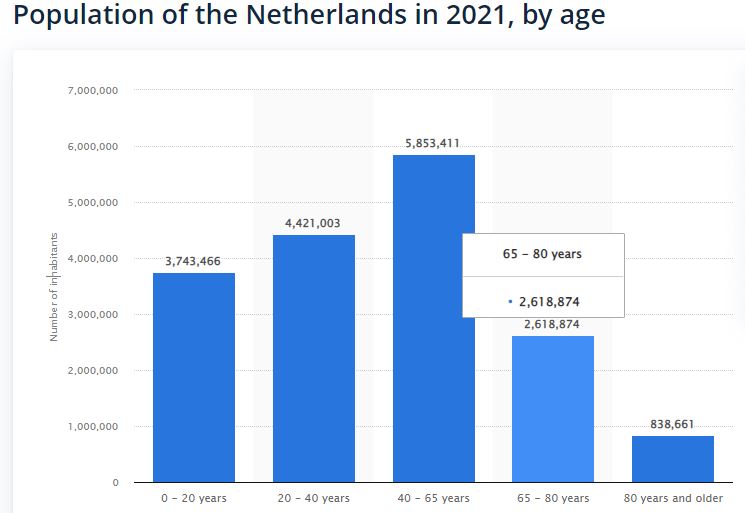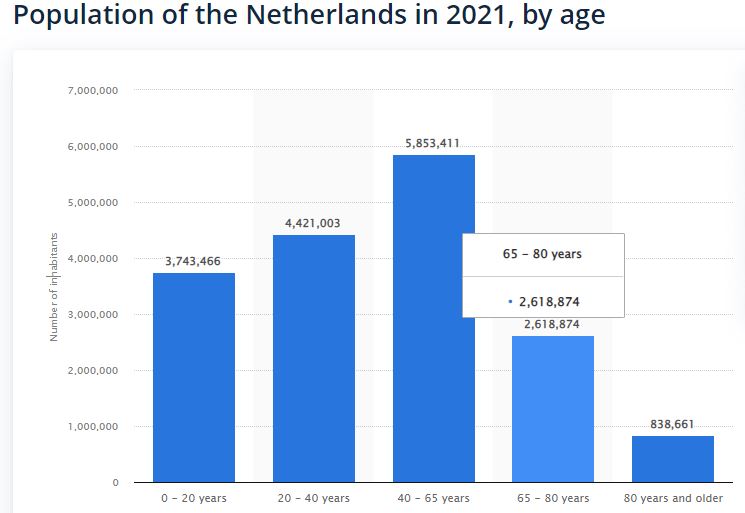 The problem that your senior care business should solve
It is important to choose a business that will solve a problem for seniors. There are many problems that seniors face, such as loneliness, poor health, and lack of comfortable transportation.
Furthermore, the elderly population generally despises new technology and with the world becoming more digitized than it has been in the past, it can be difficult for them to manage different apps and other pieces of modern technology.
Choose a problem that you are passionate about solving and that you think you can make a difference in. With the right business model, you can turn your passion into a successful and rewarding business.
2. RV Park Business in Holland
There are around 4 popular RV parks in Holland, and they are a popular destination for tourists and travelers. These parks offer a variety of amenities and services, and they are a great way to experience the Dutch culture and countryside. Many of the RV parks in Holland are family-friendly, and they offer a variety of activities for children.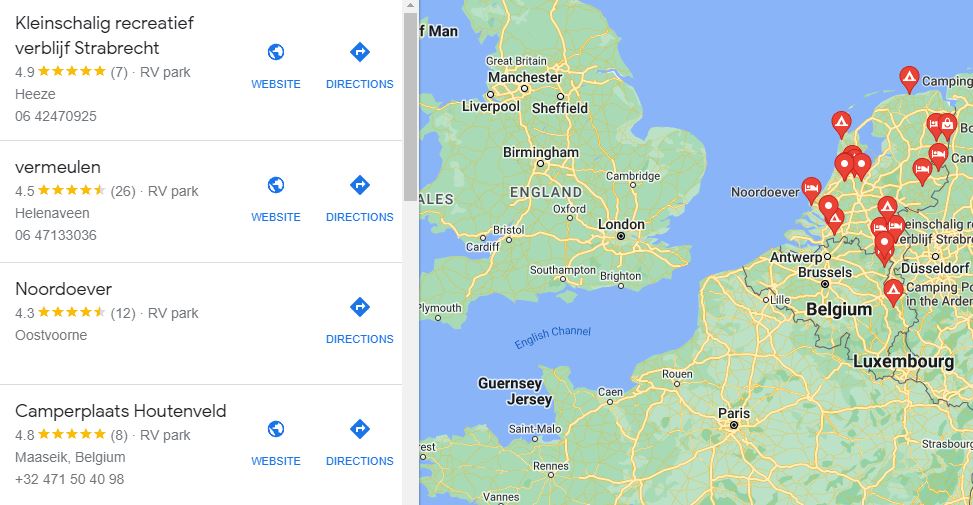 Important indicators when starting RV park business in Netherlands
A. The demand for housing in the Netherlands is greater than the supply which will continue to grow in the coming years. According to latest estimates, the housing shortage will reach a peak of 415,000 homes in 2024 (Primos, 2020). This is 100,000 more homes than what was estimated at the end of 2019 and makes up a total of 5.1% of the housing stock. As a result, Rent prices for tourists have gone up significantly and are expected to increase in the upcoming years.
B. Wild camping is not allowed in the Netherlands and you also cannot camp on someone's private property like you can in other countries.
This rule is very strictly followed in the Netherlands. So, it is not possible to camp in the wild. If you get caught, each person may have to pay a fine of 500 €.
The problem that your RV park business should solve
There are some key things to look for when starting a RV park business in the Netherlands. First, consider the location. It's important to find a spot that is convenient for travelers and has good access to amenities. Second, think about the type of RV park you want to create. Will it be a family-friendly destination or a more rugged getaway? Third, research the competition in the area and make sure your park can offer something unique. Finally, develop a marketing plan to attract guests to your new RV park.
3. Starting a home cleaning business
It is possible to start a home cleaning business in the Netherlands and be profitable. There are many opportunities for growth and expansion in this industry. The key to success is to provide quality services and build a good reputation. There are many ways to market your business and attract customers. word-of-mouth is often the most effective form of advertising.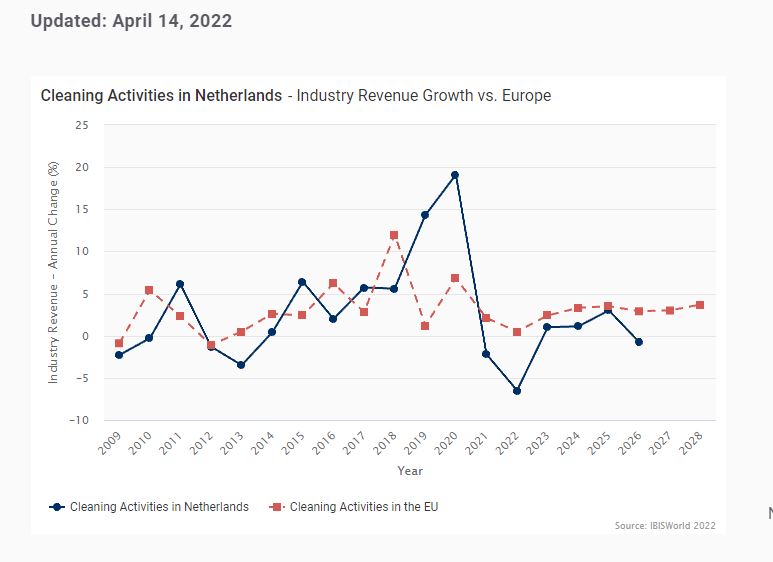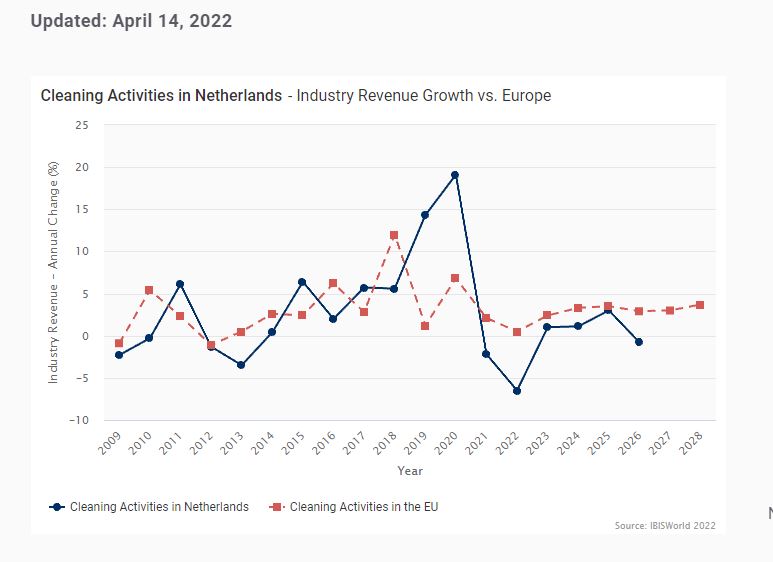 Important indicators when starting home cleaning business in Netherlands
A. In the Netherlands, there are approximately 9 large house cleaning companies. However, the industry is expanding, and there is room for new businesses in the market, especially if they address significant problems for customers.
B. According to ibisworld, The total revenue generated by the cleaning industry in Netherlands is estimated to be €8.3 billion by the end of 2022 and The average annual growth rate of the Cleaning Activities in Netherlands industry between 2017 and 2022 is 5.6%.
C. On average, professional cleaners cost approximately €25 per hour. The market employs over 256000 people.
4. Starting RV Rental business in Nederland
Opening an RV rental business in Nederland is a great way to explore this beautiful country. There are many scenic routes to take and plenty of places to visit. This type of business is perfect for those who love to travel and want to share their love of the open road with others.
There are a few things to keep in mind when starting this type of business:
First, it is important to have a good selection of RVs to offer customers.
Second, it is important to have a solid business plan.
Third, it is crucial to find the right location for your business.
Fourth, you will need to obtain the necessary permits and licenses.
Fifth, you should make sure you have adequate insurance coverage.
With some careful planning and execution, opening an RV rental business in the Netherlands can be a very rewarding experience.
Important indicators when starting RV rental business in Netherlands
A. RVshare, a marketplace for RV rentals, estimates that owners of Class A RVs (the largest and most luxurious motorized RVs) could earn up to $60,000 per year through their website.
B. As the number of houses available for rent in Netherlands decreases and the consequent rise in rental prices is observed on platforms such as Airbnb, Booking.com, and Expedia, more people are opting to spend a few days exploring Europe in RVs.
C. Utrecht-based Goboony, a platform connecting motorhome owners and travellers, announced that it has raised €6M in a fresh round of funding in 2021.
D. According to verifiedmarketresearch.com, the global size of the RV rental market was estimated to be worth 546 million US dollars in 2020. It is projected to grow to 810 million US dollars by 2028, at a compound annual growth rate of 5.31% from 2021 onwards.
5. Start a pet sitting business for dog or cat owners
If you love spending time with dogs and cats, consider starting your own pet sitting business. This is a great way to earn some extra money, and it can be especially helpful for dog or cat owners who are going on vacation or a business trip. To get started, simply create a website or blog where you can promote your services, and start making connections with local pet owners. Once you build up a clientele, you'll be able to start setting your own hours and rates. With a little hard work and dedication, you can soon turn your passion for animal care into a thriving service in Netherlands.
Important indicators when starting a pet sitting business in Netherlands
A. Many Dutch people love having pets. In 2021, 18 percent of households in the Netherlands had a pet dog. Even more popular were cats – that year, one out of every four households in the Netherlands had a pet cat.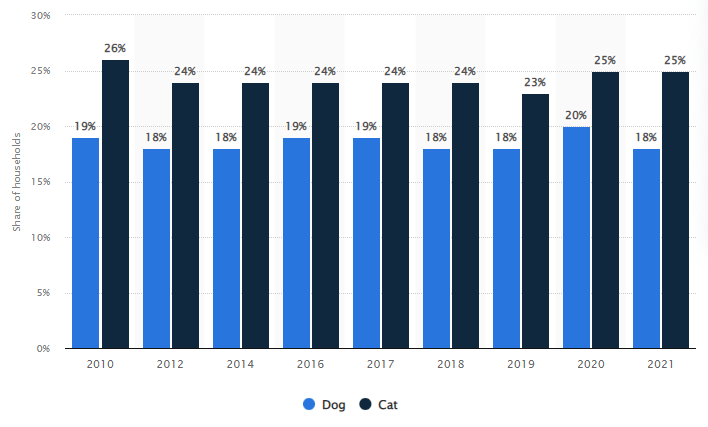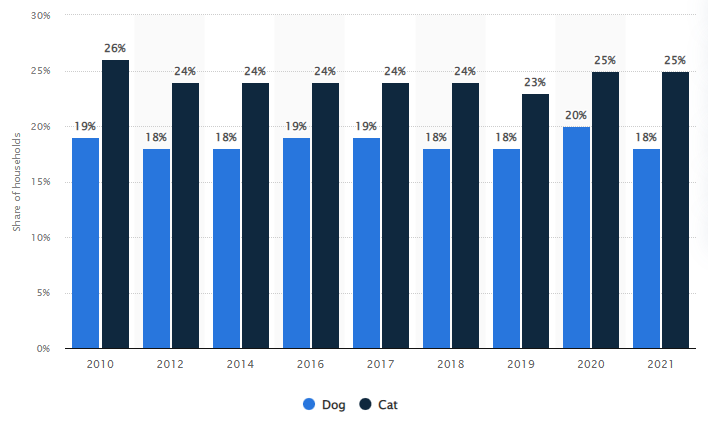 B. A 2016 survey revealed that more than half of Dutch households had at least one pet. The most popular pets were cats and dogs, though a smaller portion of households also had fish. This survey showed that approximately one in ten households kept fish as pets.
C. A survey of pet populations concludes that, in the last two years, 150,000 households nationwide got new pets, 80,000 of them dogs and 70,000 cats and other animals. The research, led by trade association Dibevo and the Dutch Petfood Industry Association (NVG), also reveals that the main reason for pet parents to get a dog is coziness. Most respondents highlighted that they decided to buy a dog due to the 'unconditional friendship' and to have a 'more active lifestyle.'
6. Start a tour company
To start a tour company in Netherlands, you need to register your business with the Chamber of Commerce and obtain a business license. You will also need to have liability insurance in place. Once you have these things in order, you can start marketing your tour company to potential customers. You can create a website, distribute flyers, and list your company in online directories. You can also collaborate with other businesses in the tourism industry to promote your company.
An overview of the tourism industry in Netherlands
A. Domestic and inbound tourism are both critical to the Dutch economy, accounting for substantial economic growth. In 2018, spending in the hospitality sector totaled EUR 87.5 billion. That year, the sector employed 679,000 people, which was 7.2% of all employment.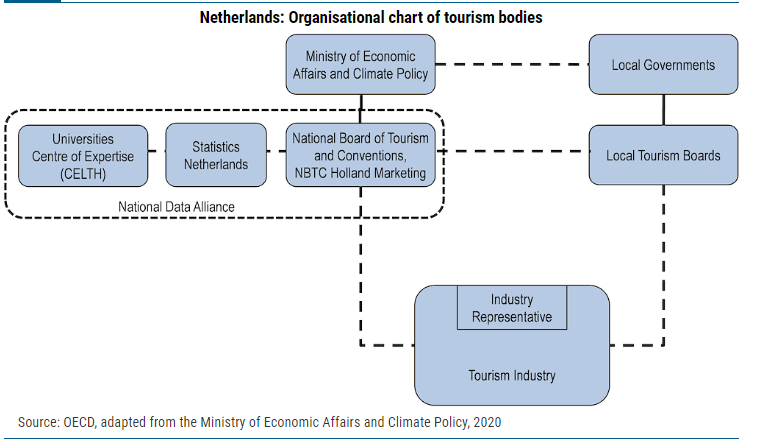 B. According to OECD, The Netherlands welcomed 18.8 million international visitors in 2018, with the vast majority coming from neighboring countries. As in years past, Germany was the largest group (30.3%), growing 8.5% from 2017. Other sizable groups were from Belgium (12.8%) and the United Kingdom (11.8%). Also, there were many tourists from Asia (7.2%) and the Americas (11%). Inbound tourism generated EUR 32.5 billion in receipts.
7. Starting a logistics business in Holland
Establishing a loistics company is an ideal business to start in Netherlands. The Netherlands is centrally located in Europe, with good infrastructure and a well-developed transport network. This makes it an ideal base for logistics businesses, which need to be able to move goods quickly and efficiently around Europe.
The Dutch also have a reputation for being efficient and reliable, which is important for businesses that need to meet deadlines. And finally, the Netherlands has a favourable business climate, with low taxes and a supportive government.
An overview of the logistics industry in the Netherlands
A. Holland is an essential part of the global economy, connecting consumers and producers from all over the world through intricate logistics.
The country's success is a result of the combination of excellent service providers, state-of-the-art infrastructure, and its convenient coastal location in the middle of Europe.
Having a strategic location on the coast gives Holland direct access to the continent's 500+ million end users.
B. The Netherlands is a gateway to continental Europe with a very active water and road transport system. This is due to the combination of the large Rotterdam Port and Schiphol Airport, as well as the many railways, roads, pipelines and inland waterways that connect them. More details about the logistics market on: mordorintelligence.com
Popular investment opportunities in netherlands
8. Starting a moving company in Netherlands
Establishing a moving company in the Netherlands can be a lucrative business. The main reason for this is that there is a high demand for services, especially in the larger cities.
In addition, the cost of living in the Netherlands is relatively high, which means that people are willing to pay more for quality services.
Finally, the Dutch have a reputation for being punctual and organized, which makes them ideal customers for a moving company.
9. Start a garden maintenance business
To start a garden maintenance business, you will need to have some basic equipment and supplies, as well as a knowledge of gardening and plant care. You will also need to be able to market your business and find customers. To get started, you can find some tips on how to start a garden maintenance business below:
1. Decide what services you will offer. Will you just mow lawns, or will you also do other garden tasks like trimming hedges or planting flowers?
2. Buy the necessary equipment. You will need a lawnmower, edger, and other tools depending on the services you plan to offer.
3. Get some supplies. In addition to gardening tools, you will also need things like soil, mulch, and fertilizer.
4. Promote your business. You can do this by handing out flyers in your neighborhood or placing ads in local newspapers or online classifieds.
5. Find customers and schedule appointments. Once you have promoted your business, start finding customers and scheduling appointments for them.
10. Event planning business opportunities in the Netherlands
There are a few key steps to starting an event planning business. First, you need to assess your interest in and aptitude for the industry. Do you have experience planning events?
Are you organized and detail-oriented? Do you enjoy working with people? If you answered yes to these questions, then an event planning business may be right for you.
Next, you need to develop a business plan. This will include identifying your target market, estimating start-up costs, and developing a marketing strategy. Once you have a solid plan in place, you can start to flesh out the details of your business, such as choosing a name and logo, and setting up a website or social media presence.
Finally, it's time to start marketing your business and securing clients. You can do this by networking with other professionals in the industry, attending trade shows, and advertising your services online or in local publications.
Conclusion
The Netherlands is the world's most connected country, according to the latest Global Connectedness Index (GCI) from DHL. The Dutch have retained their top spot on the list, followed by Singapore, Switzerland, Belgium and the United Arab Emirates. Furthermore, Holland is the second largest food exporter in the world after the U.S. It's noteworthy that there are many franchise opportunities to start in Netherlands
To sum up, There are many small business ideas in Netherlands and if your main goal is to start a business in Netherlands look at the above mentioned business ideas and choose what best suits you.
Is starting a tour company in netherlands profitable?

Yes, starting a tour company in Netherlands can be profitable. The main reason for this is because Netherlands is a very popular tourist destination. In 2017, over 17 million people visited the country and spent an average of €830 per person. This generated over €14 billion in revenue for the country. Furthermore, the government offers a number of incentives for businesses that cater to tourists, such as tax breaks and loans. Therefore, if you have a good business plan and management team, starting a tour company in Netherlands can be a very profitable venture.

Is a garden maintenance business in the Netherlands profitable?

Yes, a garden maintenance is a profitable business to start in Netherlands. There are many factors that contribute to this, including the high demand for such services, the relatively low cost of starting and running a business, and the country's strong economy. Additionally, the Netherlands has a well-developed infrastructure and a highly skilled workforce, which make it an attractive market for garden maintenance businesses.

Why is the Netherlands a good place to start a business?

The Netherlands is a good place to start a business because it has a favorable business climate, low business costs, and a highly skilled workforce. Additionally, the Dutch government provides significant support for businesses, making it easier to establish and grow a company in the Netherlands.

Can foreigners start a business in the Netherlands?

Foreigners can start a business in the Netherlands, but there are a few process and practical considerations to take into account. First, it is important to research the Dutch business market and sector in which you want to operate to get a better understanding of the opportunities and challenges. Next, you will need to obtain the necessary permits and licenses from the Dutch authorities. Finally, you will need to find appropriate office space and hire staff. Although it may be challenging to start a business in a foreign country, with careful planning and execution it is certainly possible to be successful.

How successful is Netherlands?

Netherlands is considered to be a highly successful country, with a strong economy and high levels of social cohesion. The country ranks highly on measures of happiness, life satisfaction and economic productivity. Netherlands also has a very low crime rate and is praised for its progressive social policies.

How much does it cost to register a business in Netherlands?

If you want to register a business in Netherlands, the costs will depend on the type of business you want to register. For example, registering a limited liability company (BV) will cost around EUR 1,500(ex VAT).

What is Netherlands famous for in business?

The Netherlands is seen as a top country when it comes to logistics, trade, and industry. A large part of the Dutch national income is made through money earned from outside of the Netherlands. This is due to regular and reliable economic growth in these areas, as well as always finding ways to improve.
Some of the largest businesses in the world have their headquarters in Netherlands, including Philips, Shell, and Unilever. The country is also home to many large banks and financial institutions.