As a digital nomad entrepreneur, you're always on the lookout for new online business ideas that won't break the bank. but first and before I list the 7 affordable online business ideas let's answer some critical questions:
Is an online business right for you?
Are you thinking about launching an online business? It's a great way to be your own boss and set your own hours, but it's not for everyone. Here are a few things to consider before starting an online business:
First, is an online business the right fit for your business idea? If you're selling products or services that can be easily delivered digitally, then an online business makes sense. But if you're selling physical goods, you'll need to factor in shipping and inventory costs.
Second, are you prepared to work hard? Launching an online business takes a lot of time, energy, and effort. You'll need to create a website, build up a social media following, and drive traffic to your site. It's not a get-rich-quick scheme; it takes dedication and perseverance to succeed.
Third, are you willing to be flexible? As a digital nomad business owner, you'll need to be comfortable with change. Your customers' needs may change, new technologies may arise, and you may need to pivot your business model.
Be prepared to adapt on the fly and embrace change as part of the journey. If you answered yes to all of these questions, then let's find out about the next question.
What makes an ideal online business venture?
An ideal online business idea would be one that is low-cost to start, has a high potential for profitability, and is relatively easy to operate. It would also be an online business that is in a growing industry, so that there is potential for long-term growth.
What if you are not willing to start your own business and you want to find a job as a digital nomad. let's answer the next question and explore what are digital nomad jobs available and fits you?
What are some examples of jobs that can be done by digital nomads?
As you will become a digital nomad, you can do many different types of jobs. You can be a freelance writer, editor, designer, or developer. You can also work in customer service, sales, or marketing. There are many opportunities for digital nomads to find work that suits their skills and interests.
1. Become a virtual assistant
There are many job sites which list virtual assistant positions. The work is often very flexible, allowing people to work from home. Virtual assistants provide administrative, secretarial, and sometimes personal support to clients. This can include tasks such as scheduling appointments, managing email, preparing documents, or providing customer service.
Some websites that you can get hired as a virtual assistant:
1- Fiverr
2- Upwork
3- Jobgether
2. Graphic design as a career for digital nomads
With technology comes a whole bunch of new professions, and graphic design is one of them. Graphic designers are the masterminds behind all those amazing images, fonts, and other visual content you see every day.
If you're considering becoming a digital nomad, then becoming a graphic designer is an excellent option for you. It allows you to work from anywhere in the world while still being able to utilize your creative talents.
If you have any experience with Photoshop or Illustrator, then you already have a head start on becoming a graphic designer. However, it's still important to get some formal training in order to be successful in this career. There are many online courses available that can help you get started.
3. Transcription as a career for digital nomads
Transcription is another great option for those looking for digital nomad careers. As a transcriber, your job will be to convert audio files into written text format. This is often used for legal or medical purposes.
The great thing about transcription is that it can be done from anywhere in the world as long as you have a computer and an internet connection. There are many transcription companies that hire freelance transcribers, so taking advatage of freelancing platform will help you to get enough work.
4. Coding and software development career
You don't have to be Mark Zuckerberg, but software development is hardly the sort of career you can parlay into a sitcom or take your kids to at Disney World. Nope – it isn't all rainbows and unicorns. But the trade-off provides some serious rewards, in career longevity, work that remains challenging over time, the option to work remotely and much more.
Best of all? You don't need a college degree or four years of 40k debt to get started in coding. What you do need is an immersive learning environment (like Austin Coding Academy) where students build great portfolio projects under the guidance of expert instructors and mentors who can set them on a path toward success as professional coders: tech-savvy people who are always in high demand. And with an industry that generates roughly $300 billion per year.
Now, here are seven successful businesses you can start without breaking the bank.
What Types of Small Businesses Can I Start as a Digital Nomad?
Being a digital nomad gives you the freedom to start any small business you can dream up. You can be an entrepreneur and launch your own online business idea, or become a virtual assistant or freelance coder to help other businesses get off the ground. No matter what path you choose, there are endless opportunities for great businesses when you start a digital nomad lifestyle. And with more and more business owners going digital, there's never been a better time to get started. So what are you waiting for? The world is your oyster! Let's get started with the best online business ideas:
1. Selling Digital Products
Selling digital products can be a great way to make money online. You can sell products such as e-books, images, videos, and software. There are many ways to sell digital products. You can sell them through your own website, an online marketplace, or an affiliate program. You will need to create a sales page for each product you want to sell. This page should include information about the product, a price, and a buy button.
What plateforms allow you to sell digital products?
Some popular platforms that allow you to sell digital products include Selz, Shopify, and WooCommerce.
What marketplaces you can use to sell your e-books?
3. Barnes & Noble's Nook Store
4. Google Play
5. Kobo
What marketplaces you can use to sell your photos and videos?
There are many marketplaces you can use to sell your photos and videos. You can use stock photo websites, microstock websites, and video sharing websites. You can also use your own website or blog to sell your photos and videos. Here are a list of the marketplaces you can use:
2. Setting up an Online Drop-shipping Store
If you're an entrepreneur with a great product to sell, but no time or interest in setting up and maintaining an online store, dropshipping may be the perfect business model for you. With dropshipping, entrepreneurs can start selling products online without having to worry about inventory or shipping.
When a customer places an order on your online shop, the order is forwarded to the supplier, who then ships the product directly to the customer. As the middleman, you never have to handle the product yourself. Dropshipping business is on of the ways for digital nomads to earn money from anywhere in the world.
Why e-commerce is a great business idea for digital nomads
E-commerce is a great business idea for digital nomads as it offers them a chance to earn passive income. Dropshipping is a popular e-commerce model that allows aspiring digital nomads to set up their own online store and sell products without having to carry any inventory. This is a great way for them to earn money while they travel. In the following paragraphes we will dicover the right way to start your own e-commerce business.
1. What e-commerce business model do you want to use?
E-commerce business models can be broadly grouped into four categories: direct selling, online intermediaries, advertising-based, and fee-based.
Direct selling involves selling products or services directly to customers online, without the use of an intermediary. Online intermediaries are websites or platforms that connect buyers and sellers, typically offering a range of value-added services such as payment processing, order fulfillment, and customer service. Advertising-based e-commerce businesses generate revenue by displaying advertising on their website or platform. Community-based e-commerce businesses create value for their users by building an online community around a shared interest or need. Fee-based e-commerce businesses charge users a fee for access to their platform or for using certain features or services.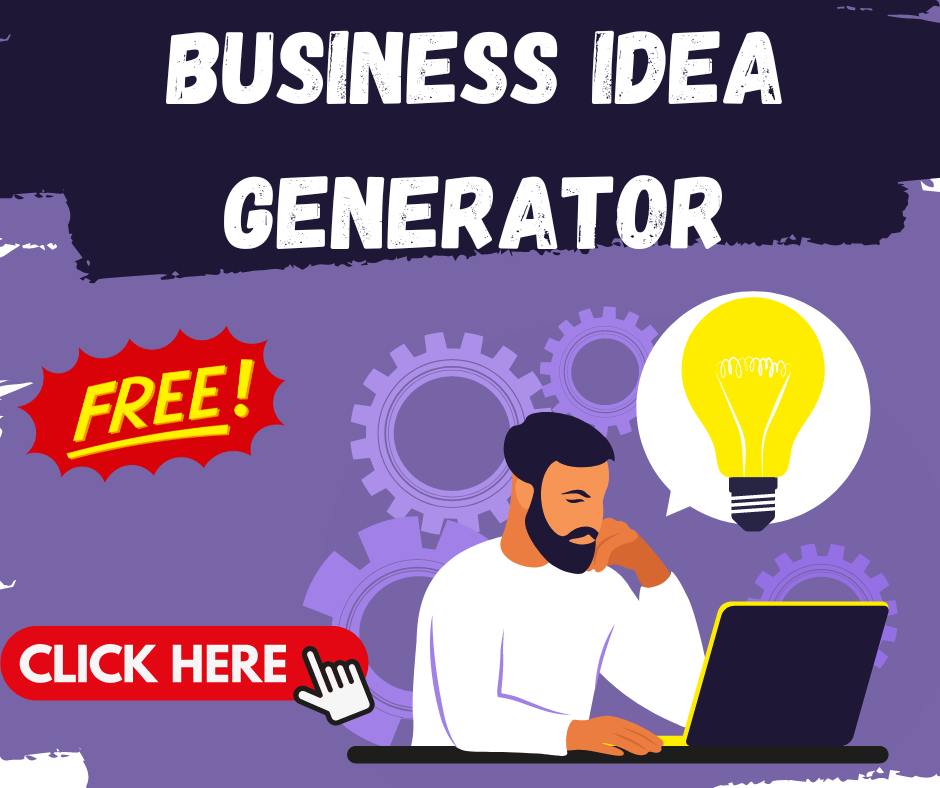 2. What product to sell?
Starting an online business can be a great way to create a new income stream. When choosing a product to sell, it's important to find a niche market that you can specialize in. This will help you stand out from the competition and attract buyers who are looking for what you have to offer. Once you've decided on a product, take some time to research the best way to market it online. You'll need to create a strong sales pitch and promote your product through various channels in order to reach your target audience. With some hard work and dedication, you can build a successful online business selling the products you love.
3. Pick a platform for your online shop
There are many platforms you can use to set up an online shop. Some popular options include Wix, Woocommerce, Shopify, Squarespace, BigCommerce, Zyro, and BigCartel. Each platform has its own pros and cons, so it's important to do your research before deciding which one is right for you and your business. Take into consideration things like cost, ease of use, features, and design when making your decision.
4. Branding and marketing your online store
Assuming you have an online shop, there are various ways you can go about branding and marketing it. One way is to grow an email list of customers or potential customers who you can send marketing materials to. Another is to focus on organic social presence, meaning growing your shop's following and engagement on platforms like Instagram organically.
Additionally, you can invest in Search engine optimization (SEO) so that your shop comes up as a top result for relevant searches on Google. Finally, useful content – whether that be blog posts, guides, or social media posts – can help attract people to your shop and establish you as an authority in your industry. Attending online events, and leveraging influencer marketing are also great tools for promoting your online store.
5. Scaling your dropshipping store
For those dropshippers who are interested in growing their business and want to know how to scale their dropshipping stores, here are some great tips:
1) Invest in SEO on your store's website. This will help ensure that you get organic traffic to your website, as well as help increase conversions and sales.
2) Dropshipping is a great opportunity for entrepreneurs who are willing to invest time and money into building a successful business. While it may not be easy, it can be very rewarding and profitable.
3) Make sure that you have a good supplier who can provide you with high-quality products at competitive prices. This will help you to keep your costs down and make more profit.
4) Focus on customer service and satisfaction. This is one of the most important aspects of any business, but especially dropshipping businesses. If you can provide excellent customer service, you will likely see an increase in sales and repeat customers.
3. Sell Your Online Courses
Are you looking for digital nomad business ideas? Why not try creating an online course? This is a great online business idea, as it allows you to share your knowledge and expertise with others, while also earning an income.
Creating an online course is a relatively simple process, and there are many different platforms that you can use to host your courses. Once you have created your course, you can promote it through social media and other online channels.
If you are interested in starting an online business, but are not sure where to start, then an online course is a great option. With a little effort, you can create a successful online business that will allow you to work from anywhere in the world.
Best platforms to host and market your course?
Some popular platforms to host and market your course include Udemy, Coursera, Teachable, Kajabi, and Skillshare.
4. Affiliate Marketing
Affiliate marketing is a way for businesses to promote their products or services online through social media or other means. Affiliates can earn a commission by referring customers to the business, and the business can make money online by selling products or services to those customers.
This can be a great way to get started with an online business, as it allows you to build a social media presence and make money online without having to invest in a physical product or service. However, it is important to choose a niche that you are passionate about, as this will help you to build a successful affiliate marketing business. building an email list where you can always keep your website visitors updated and share your affiliate links.
How to grow your affiliate business?
There is no one-size-fits-all answer to this question, as the best way to grow your affiliate business will vary depending on your specific circumstances and goals. However, some tips on how to grow your affiliate marketing business include diversifying your income streams, growing your social media following, and creating valuable content that helps convert prospects into customers.
5. Consulting business
If you're looking to be your own boss and work remotely, starting a consulting business can be a great way to do it. But how do you get started?
First, it's important to understand what a consulting business is. A consultant is someone who provides professional advice to businesses or individuals. They usually have expertise in a particular area, such as marketing or web design.
As a digital nomad, the beauty of starting a consulting business is that you can work from anywhere in the world. All you need is an internet connection and you can start pitching your services to clients.
To get started, research your niche and build up a portfolio of your work. Then, create a website and start marketing yourself. You can also use social media to get the word out about your business. Once you start getting clients, be sure to deliver quality work and provide excellent customer service.
6. Amazon FBA Business
If you're looking to start an Amazon FBA business, there are a few things you need to know. First, you'll need to create a seller account on Amazon. Once you have your account, you can list your products for sale on the Amazon marketplace. When someone buys one of your products, Amazon will handle the shipping and delivery process for you. You'll need to have your products stored in an Amazon fulfillment center, which is a warehouses where Amazon keeps inventory for sellers. And finally, you'll need to pay a monthly fee to participate in the Amazon FBA program.
7. Digital Marketing Agency
A digital marketing agency is a great way to earn a living online. With a digital business, you can work from anywhere in the world and make a good income. Starting your own digital marketing agency is a very lucrative business opportunity. Here are some tips on how to start your digital marketing agency
1. Define your target market. WHO do you want to work with? What type of businesses or individuals?
2. Develop a strong website and online presence. This is how potential clients will find you and assess your credibility.
3. Offer services that clients need and are willing to pay for. What can you offer that will make your clients' lives easier or help them achieve their goals?
4. Find creative ways to market your agency. Traditional advertising may not be the most effective way to reach your target market. Get creative and think outside the box!
5. Focus on building lasting relationships with clients. Your goal should be to create long-term relationships, not just one-time transactions.
Using Youtube to attract prospects to your business
You can use YouTube to attract prospects to your business by creating engaging and informative videos about your products or services. You can also include a call to action in your videos, asking viewers to visit your website or contact you for more information.
Conclusion
Some of the best digital nomad business ideas might include a combination of the above!
Many digital nomads often have multiple businesses or products and services that they offer. For a newbie it's better to establish a well-known business or client base.
Digital nomads often have several irons in the fire, so to speak. They may be blogging, working as a virtual assistant, and also helping to build a start-up.
Although this is a popular way to work as a digital nomad, many digital nomads are actively working towards consolidating their efforts into one source of income.
Nomadic digital life in a cheaper city or country is an excellent way to create the business you've been envisioning while reducing your cost of living!
What online businesses I can start in 2023?

1. Start a dropshipping business
With a dropshipping business, you can sell products without having to carry any inventory. You simply partner with a supplier who will ship the product directly to your customer. This can be a great option for those who are starting a business on a tight budget.
2. Start an ecommerce store
If you have a bit more money to invest, you could start an ecommerce store. This can be done with a platform like Shopify, which has plans starting at just $29 per month. You'll need to purchase inventory and create shipping labels, but other than that, setting up an online store is relatively low-cost.
3. Start a blog
A blog is a great way to share your ideas and build an audience. If you're not sure where to start, check out our guide on how to start a blog for beginners. Once you get your blog up and running, you can start monetizing it with ads, affiliate links, or selling products and services.
4. Offer consulting services
If you have expertise in a particular area, you could offer consulting services to businesses or individuals. This could include anything.

What online businesses can a digital nomad start for less than $1000?

Running a business is no longer tied to having an office, and it's becoming easier all the time to become a digital nomad. So, if you're looking for some digital nomad business ideas to get you started, here are some great examples that cost less than $1,000.
1. Proofreading and Editing Services: Are you an expert at catching typos and grammatical errors? Then starting a proofreading/editing service may be the perfect fit for you! All you need is a laptop, good internet connection, and a deadeye focus on detail. This can be one of the most rewarding online businesses as helping others improve their writing skills can make a real difference in someone's life. You can charge by the hour or per project and roam free around the world with this low-cost online business idea.
2. Social Media Manager: Do you love social media but don't want to deal with the personal side of things? Consider becoming a social media manager! Many small businesses are looking for help with their social media but don't have the time or resources to do it themselves. As a social media manager, you would be responsible to handle the social media accounts for a fixed rate.