The name of Georgia started to rise in the past five years in the field of foreign investments and tourism, a huge number of investors started to steer their wheel of investments towards Georgia, In return the government started to offer and present more facilities and services to attract more foreign businessmen to start in the country with the low taxation system facilitation in the procedures for opening companies and lately they issued a new visa regime for freelancers despite the current pandemic circumstances, which made the people start to apply and taking decisions about coming and reallocating in the country of Georgia.
Despite huge investments that took place in different fields and sectors like Tourism and Real Estate; IT sector in Georgia is still in its entry stages maybe hasn't started yet, and needs more efforts to reach a reputable level in that business field.
Within this article We will take you in a small journey through this 4 Million est. population country, and we will be telling you more about the greatest investment opportunities that you can start in Georgia giving you some hints, tips and a short comparison with a reveal for some pros and cons which any businessman or a nomad entrepreneur would care to know in the IT field.
Why to invest in the IT Sector ?
Technology is an exciting industry that includes different streams starting with the most recent trends like AI " Artificial Intelligence", towards; Smartphones, self-driving technologies, Automation, ERP systems, SaaS "software-as-a-service, IoT "Internet of things", till you reach the social media and streaming services and more. It's a wide area full of choices that can suit any opportunists.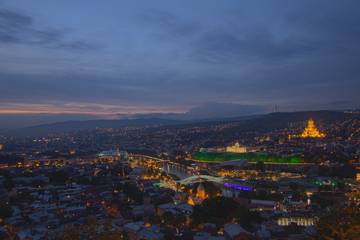 As we can see and notice even during the pandemic situation that started earlier this year "2020" and affected many sectors and industries with a huge impact on international economic situation as well, the information technology is crowned on the top of the list of the best Stock market sectors in 2020; and it will be on the top of that list for many more years to come alongside the communication services as both of them considered to be two sides of the coin.
The information technology industry globally is on a fast rapid growth with expectations to reach $5.2 trillion by the end of 2020, "The research consultancy IDC".
Countries, Economies, jobs, and daily lives are developed into more digital, more connected, and more automated.
ripple of innovation build over time, the technology growth engine is powered up and has enough gasoline to be on the road to speed up the track in the race of the new world.
In the middle of the global regions, Western Europe is considered to be a significant contributor, However, as far as individual countries go, China has clearly set itself as an important player in the international technology game.
The pattern that China has followed can also be seen in developing countries, where there is a tremendous effect of clearing the gap in categories such as IT infrastructure, software, and services, along with staking out leadership positions in emerging areas such as robotics.Despite huge investments that took place in different fields and sectors like Tourism and Real Estate; IT sector in Georgia is still in its entry stages maybe hasn't started yet, and needs more efforts to reach a reputable level in that business.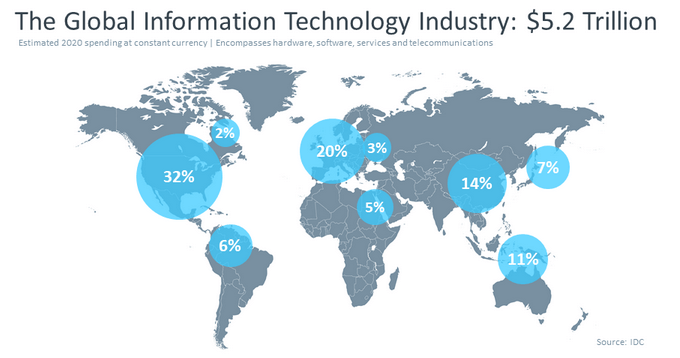 What makes Georgia a suitable place for IT investment ?
Searching for a developing country to start a business is not an easy task, with a Current economy development in that country "Georgia has a total GDP of $17.74 Billion based on World Bank 2019 report", and as we mentioned earlier the facilities that its government and public sector provides, needless to mention its rank in safety and security gives it the leverage to compete in this sector in that region and in many other fields.
Also, The lack of the organizations that provides IT services and products in here-in comparison to its neighboring countries like Russia or Armenia- makes it a virgin and intact market for this industry to grow.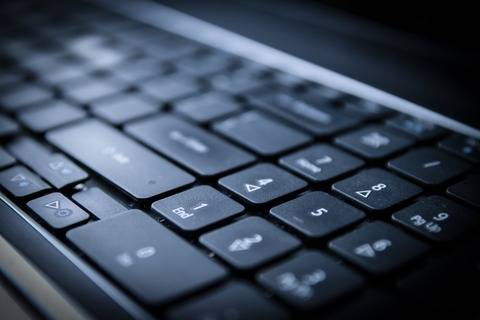 Alongside the median population age of 38 years old, gives it a strong ability to achieve growth in that industry.
How investing in IT will help the country ?
At this time of slowed trade growth and other fields volatility like tourism, manufacturing, oil, agriculture and domestic trade. Tbilisi is searching for subsidies which shall stimulate growth and create new job vacancies.
Information and communication industry is not just one of the rapid growing industries but directly creating millions of jobs and it is crucial for innovation and development.
When The ICT sector will be successfully utilized, it is expected to create over 15,000 new vacancies just in the capital; similar situation took place in Armenia from the year 2013 to 2017 and another live example is In Australia, building and running the new super-fast NBN "National Broadband Network" is supporting 25,000 jobs annually.
This expansion in creating jobs, included increase in the income and a widening the range of services and products which will contribute in the GDP growth. Economical Findings from various countries estimates the positive effect of ICT on growth with a percentage of 1.4 increase and this number can reach 2.5% in the big countries like China, Russia USA and India.
Another direct effect will be visible and noted in the modernization of the country taking an example Moldova a country' smaller than Georgia' in the land area with approximately the same population rate and sharing the same Eastern European Mentalities, they shift their whole infrastructures into cloud and launching a unique mobile and e-services application for citizens and businesses made them one of the first countries in Eastern Europe and Central Asia to perform that transition which enabled every citizen to feel the difference comparing to the old routine ways of performing tasks and of course had a positive effect on the labor market and will increase their annual GDP.
When the Pandemic hit the globe, here in Georgia they started to act as fast as they could to put as much as the public services into the could due to that rush they ended up having a system full of errors and illogical steps however, they started because they realized that it is crucial and needed.
The relation between ICT and entrepreneurship
The new microwork platforms made by famous companies like oDesk and Amazon help to split the huge tasks into smaller components which created the opportunity to be outsourced to contract workers and digital nomads, this platform allows entrepreneurs to cut costs and gain the access to professional workers, also it contributed to the rise of entrepreneurship, making it much easier for self-starters to access best practices, legal and regulatory information, marketing and investment resources, The Internet provides them with new ways of reaching out to customers and competing for market share.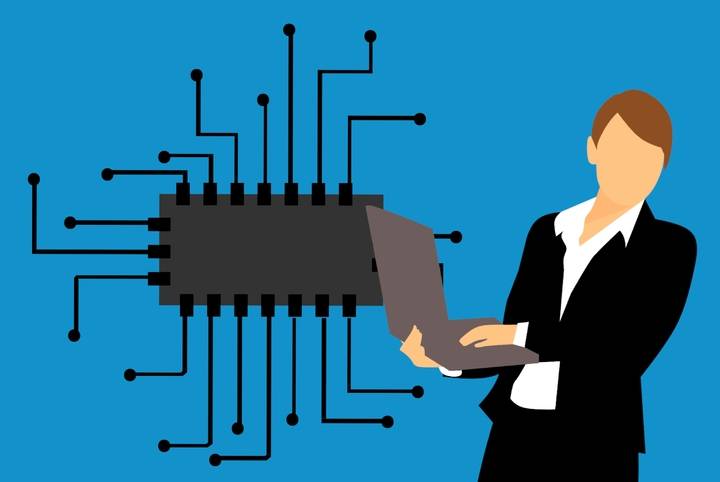 Over the past few years, social media has established itself as a powerful marketing tool. ICT tools employed within companies help to streamline business processes and improve efficiency. The unprecedented explosion of connected devices throughout the world has created new ways for businesses to serve their customers.
The current situation and what is missing.
Currently, most of the country is covered by a powerful internet and telecommunication channels, however the used systems are either old, missing important features or in a huge risk for cyber-attacks.
Most of the IT Companies mainly working in the online Gaming and gambling field only; developing new applications just to serve that industry and famous companies like Adjarabet invest huge amount of money to protect their servers and systems from different attacks mainly because gambling in Georgia is considered a huge source of income and very low tax rates which allows them to have huge revenues but for the citizens they end up in debt! Also, Georgia is called to be "The gambling refugee for the Middle East players" More about the gambling industry in Georgia by clicking here
On the other hand other companies in other fields that should use or deploy financial software or ERP systems considered to be limited or absent. needless to mention that only 1 or 2 IT Service providers working in that field like "BDO" and with limited secure infrastructure.
Another massive problem exist in that field is the absence of competition and lack of training, for example there are only 2 certified partners for ERP systems implementation and support in Georgia, and they only represent two famous vendors "SAP and Microsoft", Which makes the cost of adopting technological products and services is much higher than any other developing country like its neighbors "Caucasus" like Turkey, Armenia, and Azerbaijan or other regions like Africa South America e.g. South Africa Egypt Rwanda Mexico Brazil.
Another obvious issue is the nonexistence of training centers or academic institutions that can prepare the needed technical Georgian manpower.
With those issues Georgia is considered an easy prey for data penetration and Cyber-Attacks which taking place regularly from the "Russian Zombies and Sandworm" like what happened before in 2008 few weeks before the war on "Ossetia & Abkhazia" when they wiped out and hacked all the internet servers; literally they took over and controlled even the military and energy servers.
another huge attack took place "On 28 October 2019, this cyber-attack was launched against the websites, servers and other operating systems of the Administration of the President of Georgia, the prime minister, the constitutional court, TAV airports holding, various local municipal assemblies, state bodies, private sector organizations, law forces, and media outlets. As a total result of the cyber-attack, the servers and operating systems of these organizations were significantly damaged, severely affecting their functionality", the Ministry of Foreign Affairs announced.
The EU and US department of state condemned that attack and asked Russia to stop those "technological harassment"! every couple of days till the minute of this article publishing small attacks take place over the Georgian infrastructure include random governmental official cites, services or any .ge domains.
How investors can help and concurrently double their investments?
Progress has never been a bargain in the life. You have got to pay for it. Sometimes I think there's a man behind a counter who says, 'All right, you can have a telephone; but you'll have to give up privacy, the charm of distance over the earth.
If you are a normal user you will feel now everything is vulnerable and unsecured, but this is not the real scenario a lot of services here working perfectly for the normal end users like the personal banking services and personal internet, if you are someone who understand about technology you will understand that this system is not fully utilized and it needs a lot of development to fit the booming future for this country and its present figures and statistics.
You can start investing in the ICT field in Georgia and your investment will be guaranteed and doubled if you started wisely. The government already started to take some positive steps and initiatives like the recent GITA " Georgian Innovation and Technology Agency" events and conferences with partnership with German and Israeli organization to enhance the infrastructure and educate and train more personnel in the field of the IT and telecommunications, and the journey of a thousand miles begins with a single step. As an indicator of their success a 479 startup from the years 2016-2019 have been established also they finished the establishment of the "Techno Park" to be the largest complex for the ICT companies and organization in the capital.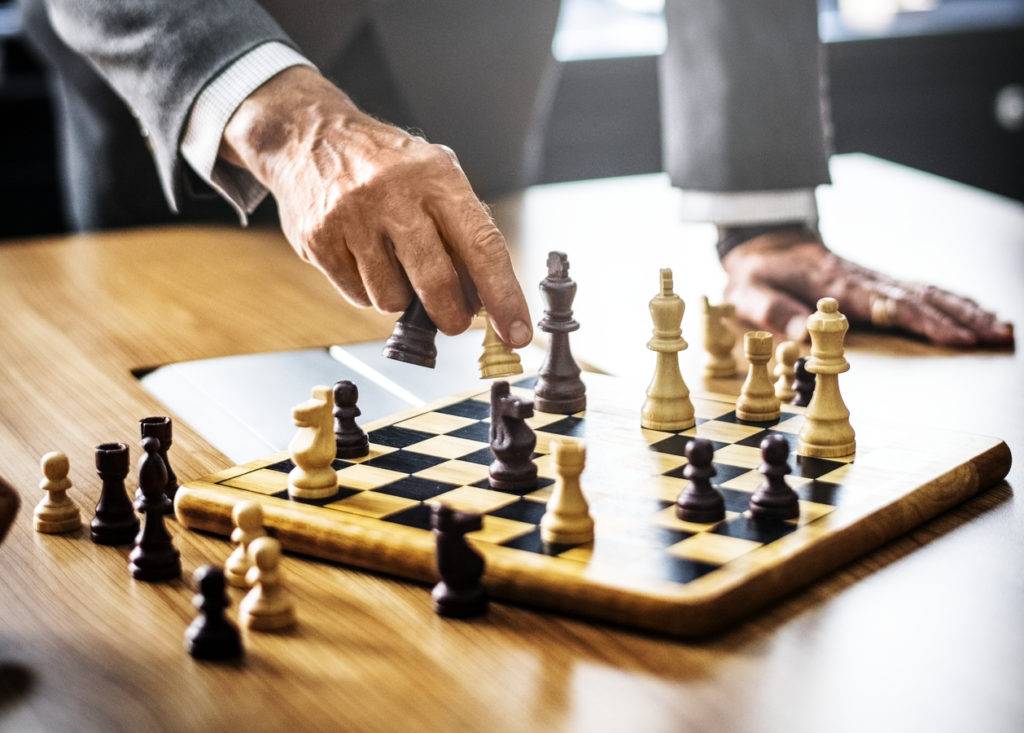 First thing you need to be aware of the different fields which shape the IT market and the key categories of this industry.
The below ideas comes from the current market needs and the opportunities' that still free to be conquered where there is no or a very weak competition, of course our team is able and eager to help you further more if you are interested to start from tomorrow, so you can make a change and in exchange you will help the country' and provide more sources and workforce.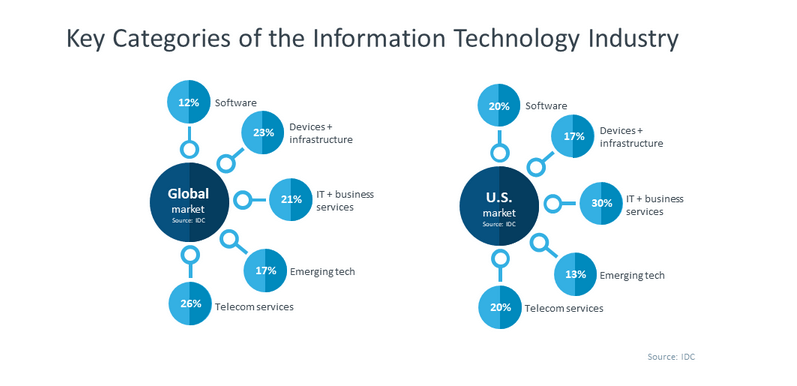 Business opportunities in IT in Georgia
1- Start as a service provider for Open Source software from well-known vendors.
Many companies here needs systems to run their daily business tasks like warehousing, supply chain Management, order management, HR, Payroll etc. most of the small and medium business companies here tends to use applications developed by Russian companies, and they are facing a lot of troubles due to that starting from the support services to the data security threats for the big and mega companies they invest more and getting official licenses and software from companies like SAP and Microsoft " Oracle is considered to be absent in the Georgian Market".
the opportunity here is to become a service provider for an open source ERP software like Odoo or even going deeper and provide cloud services and solutions from REDHAT or Amazon.
2- Start as a Hardware official partner.
Companies like HP, Dell, NETAPP, Fujitsu etc. still looking for partners to work on their products not just to manage sales but also to handle the implementation tasks and support services.
3- AI, Robotics and semiconductor.
The description of today's modern 21st century ICT includes a huge manufacturing part as well, you may be able to start a semiconductor or robotics factory or a company to provide R&D and product support in EDA, design for manufacturing (DFM) and the development of semiconductor intellectual property (IP).

4- Information Technology Training Academy.
Many citizens here missing the opportunity to get educated in the field of the IT because of the lack of the authorized centers that can provide the hands on training and academic trainings for the most recent technologies, most of the training centers here just focus on the Digital Marketing, Adobe Courses, Programming courses and web development trainings only.
5- Networking and security.
As we have mentioned the threats that the country faces the need of solid and hard to penetrate systems and firewalls to act as a defense line, are needed and also companies like SOPHOS, Norton, Bluecoat missing having partners or service providers in here.

6- Home automation and Automatization.
with the rapid growth in the real estate field the smart homes industry started to rise up as well and only few companies provide that services here as well as the machinery Automatization which still no company yet started to sell or provide support for this field.

7- Gaming and mobile apps' development.
Generation Z and children are now the main users of the computer smartphones and technology spending almost their day on them and there is still a roam for Georgian made apps and games in the market.

8- Database and data mining.
administrating and developing databases vacancies are tended to be forgotten in the Georgian market including the data mining as well.

9- Telecommunication Infrastructure.
With the spread of the technology and regular upgrades in this field it is missing professional players currently most of the implementer coming with contracts and leaving after the project is delivered leaving a couple of their engineers for regular maintenance and future installations studies.
10- Designing, digital marketing.
Most of the companies here are only focusing on websites' development using ready-made templates like WordPress, WIX, etc. the market is missing professionals in that field also the field of architecture also needs more focusing.
11- Media and cinematic
There are only couple of companies working in that field, missing a lot of talented personnel like cinematic, motion designers and sound engineers and of course the needed hardware and software to be used in those tasks, this is also a potential successful subfield as a lot of Hollywood producers looking forward to shooting several movies in Georgia as Fast And Furious crew did in 2019

12- Hosting and Cloud
not like its neighboring countries there is no local Cloud or hosting service provider till that moment if you know how to do magic you can start and serve the market easily.
There are also a lot of other chances in different fields that the IT can help in it like renewable energy sources, space program, and environmental changes.
Conclusion
Finally, The Armenian and Belarusian Experiences in the field of the ICT which placed Them now on the global tech map needs to be studied and taking in consideration.
Armenia historically was a High Tech "Silicon Valley" for the Soviet Union with its continuing traditions. The Post-Soviet Armenian government announced the development of information and communication technologies (ICT) as a high priority direction for country development. In 2001, the Government approved ICT Development Concept Paper and Action Plan prepared by the Ministry of Trade and Economic Development in accordance with the recommendations outlined in the ICT Master Strategy. Various programs have been designed by Donor organizations and their implementing agencies to make assessments, supporting the development of country ICT sector. Among these are: World Bank, European Union, USAID, NATO Science, GTZ, OSI-AF, Eurasia Foundation, UNDP, and TACIS.
Belarus has a long tradition in the Information and Communication Technologies (ICT) and always has been in the center of attention for foreign researches, universities and companies. Historically, the country was one of the most technologically advanced republics of the former Soviet Union, when 50% of the computers and computers' components were being produced in Belarus. Nowadays, the country's R&D organizations have technical infrastructures such as supercomputers and computer systems for different medical applications, as well as for space technologies, nanotechnologies, photonics etc.
Information and Communication Technology (ICT) plays important role in development process of the Georgian remains reliant on imports of ICT goods and services, also needs to increase exports of services to adjacent markets in line with further market development. Telecommunication services penetration has been growing, but there is still significant domestic demand to fill before the country catches up with other countries in the region. Nevertheless, in 2014 Ministry of Economy and Sustainable Development elaborated long-term strategy in ICT and Innovations for 2020 which implies to move Georgia to 10 top countries in the world by improving Networked Readiness Index; Global Innovation and UN e-government ranking Indexes, which till now did not happen.
Another raised flag for the government here is the copyright law and the installed systems on their surfaces, registered companies only shall be given the permission to work on that field and stop looking for lower fees in their purchasing orders, many other measures needs to be improved.
That's it for today and expect more of helpful content regarding How to invest in properties with the prices in USD and how to grow your investment whether by high rental yield for your apartment.
We will discuss also more critical issues such as corruption and taxes in upcoming articles.
If you are wondering about How to start a business in Georgia make sure to read this article
Have a look at the sources of the article