Batumi is the second largest city of Georgia and main city of Adjara region, located on the cost of the Black Sea in Georgia's southwest part. It is a logistics center in Caucasus region, started to become a popular cruise destination in the second half of the 20th century.
Batumi city is one of the most distinguished and attractive tourist destinations on the Black Sea. The subtropical climate, well-tended shorelines, combination of the sea and mountains. Modern infrastructure variety of high-class hotels create an amazing atmosphere for the best quality leisure you can imagine. The city is a mix of ancient and modern architecture, with its historical port, botanical garden, seaside boulevard, early 20th century European squares and streets, not to mention its world-class hotels, restaurants, cafes and bars – make up the face of Batumi city.
The history of Batumi
According to historical sources, Batumi was founded before the common Era. The initial settlement, Batus, is mentioned in texts that date back to the 4th cent. Due to interesting historical past Batumi was turned into a port and tourist city in the soviet and post-soviet period. Part of Batumi's intrigue is its rich architectural variety. When Batumi became a porto franco (free port), European architects flocked to Batumi and designed numerous unique architectural designs. Batumi's juxtaposition of ancient and modern architecture, its historical port, serene botanical garden, seaside boulevard, European squares and streets, modern world class hotels, restaurants, cafes and bars make up the face of modern Batumi.
Batumi streets names reflect its history
Georgian street names don't only bring social and commercial history into life, but also the country loves honoring its most famous heroes with streets names after them. There are a whole cast of characters from politics and literature, science, culture, with streets bearing their names. Batumi is the second largest city in Georgia and it is not an exception, all streets have names of famous Georgian people who made huge influence in the country's history.
The story takes place far away from Georgia, in Arabia, India and China. The poem consists of 1666 stanzas and 6500 lines embodying the medieval knightly ideals of chivalry, friendship, courtly love, and courage. Marjory Scott Wardrop was an English translator of Georgian literature and she translated the knight in the Panther's skin into English in 20th Century. Shota Rustaveli is among the world's top 30 writers.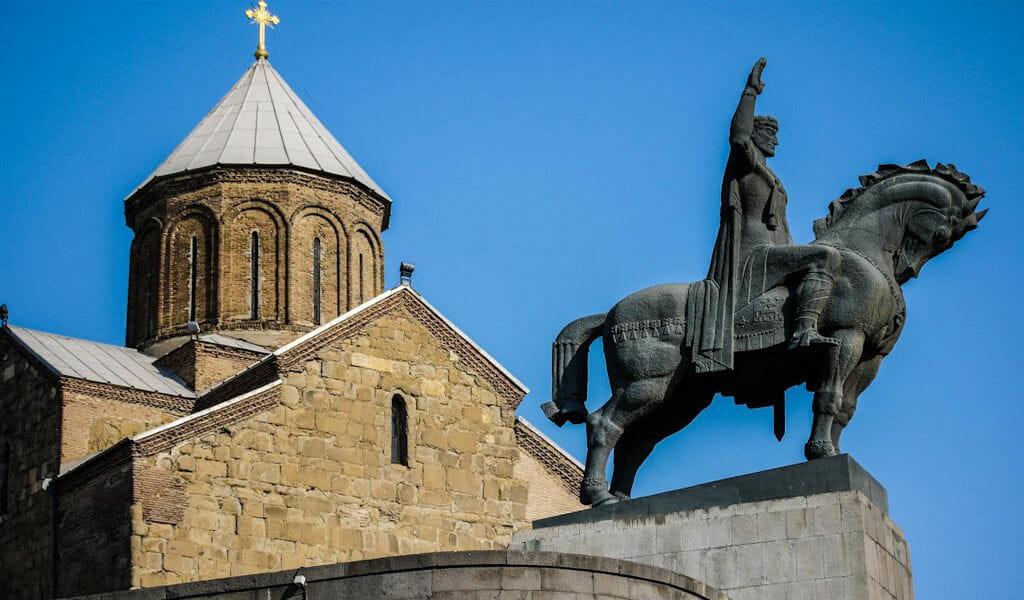 Vakhtang Gorgasali Street is under the name of early century king of Vakhtang Gorgasali (that period Georgia has the other name Iberia) in IV-V Century. King Vakhtang was remarkable king in Georgia's history. He is known as strong and powerful king. Historians say that, he could fight tirelessly in battle. Vested in armor and fully armed, he could carry a war-horse on his shoulder and climb from Mtskheta to the Armazi fortress in the mountains outside the city.
His name is connected to foundation of Tbilisi city, capital of Georgia. According to the one widely accepted variant of the Tbilisi foundation myth states that King Vakhtang went hunting in the heavily wooded region with a falcon. King's falcon allegedly caught a pheasant during the hunt, after which both birds fell into a nearby hot spring and died from burns. King Vakhtang became so impressed with the hot springs that he decided to clean the forest and build a city on the location. He decided to call the name -Tbilisi (In Georgian ''Tbili'' means warm), due to the hot spring waters. Tbilisi spring waters are still one of the most attractive Spa places for locals and tourists.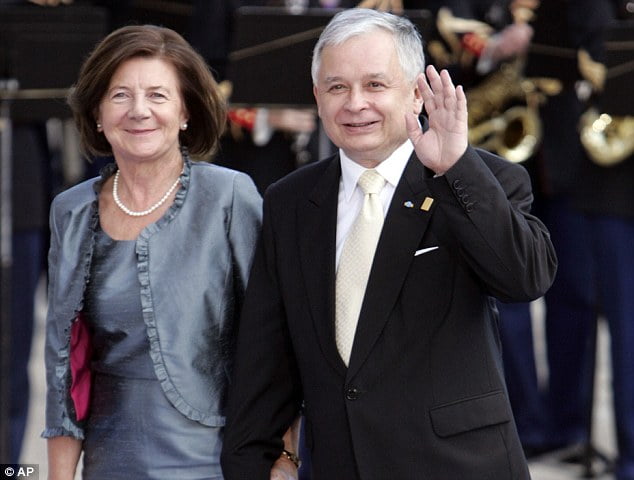 Lech and Maria Kaczynski Street
Lech and Maria Kaczyński street named after the former Polish president. He died on 10 April 2010, after a Polish Air Force Tu-154 crashed outside of Smolensk, Russia, killing all 96 aboard. His wife, economist and First Lady Maria Kaczyńska, was also among those killed. After his death streets of Batumi and Tbilisi got his name as gratitude of his friendship with the country.
In August 2008, when Russia again attacked Georgia, Lech Kaczynski arrived in Georgia despite security measures not being fully implemented and Polish pilots refusing to fly. At his initiative, the leaders of six countries gathered in Tbilisi in those days, which, in fact, stopped the movement of troops to Tbilisi. "European countries know that after Georgia there will be Ukraine, then there will be Poland. "The whole of Europe must be together," Lech Kaczynski said at the time. On November 23, 2008, during a visit to Tbilisi, he and President Mikheil Saakashvili traveled to the Akhalgori district to inspect Russia's compliance with its EU obligations.
Kaczynski actively supported Georgia's membership in NATO and the country's Western aspirations, often calling on Western leaders to take bolder and bolder decisions regarding Georgia's European integration.
Type of Tourism in Batumi
Tourists have variety of choice while traveling to Adjara Region. They can experience Sea tourism, Ecotourism, Cultural tourism, Rural tourism, Culinary tourism, birdwatching, wine tourism, cruise tourism.
Eco tourism is one of the popular in Adjara. The region's diverse flora and fauna, as abundance of historical and cultural monuments create favorable conditions for eco-tourism development. There are 4 protected areas in the territory of Adjara: Mtirala national park, Kobuleti protected area, Kintrishi protected area and Machakhela national park in addition there are other natural monuments in Adjara.
Adjara Region is not for only Sea tourism, but not to mention its mountainous places and ski resort. Ski Resort ''Goderdzi'' is at an altitude of 2,000 meters from the sea is located at 109 km away from Batumi. The resort offers an impressive nature, fresh air, beautiful landscapes and well-equipped ski slopes. The resort has the longest ski slopes in the region. The highest point of of rope-way is at 2350m altitude from the sea level.
Numerous international, high standards events that are regularly held in Adjara, has earned the region a leading place on the international market of MICE. Modern well-equipped infrastructure, delicious local cuisine, high class services, charming environment is all that determine the development of the Mice tourism. International and local brand hotels offer modern infrastructure and services for high-level meetings, conferences, and exhibitions.
Las Vegas of the Black Sea, Batumi got this name for its many casinos. Gambling has become a popular tourism offering in Batumi. The city has a wide array of casinos available to local as well as foreign gamblers. At present, the majority of casinos in Batumi are located within Batumi's upscale hotels. The recent constructions of upscale hotels in Batumi point to the further development of the casino industry in Adjara.
What is the Best time to visit Batumi and Adjara region?
Adjara region is an attractive destination not only during summer time (June, July, August), but also in spring and autumn and winter. Tourists can sunbathe or swim as early as beginning of May till the end of October. The sea becomes even more pleasant during September and October. Winters are warm and Summers are hot in Batumi. During Summertime Adjara region attract numerous local and foreign tourists. It is a home to several resort towns, including Kvariati, Sarpi, Gonio, Chakvi and Kobuleti. All resort areas are distinguished by their abundance of entertainment venues and tourist facilities.
Autumn is one of the best seasons to visit Adjara. Septemter and October provides excellent conditions for seaside holidays, rural tourism and wine tourism. In particular, autumn is the vintage period in mountainous Adjara. Visitors can involve themselves in many fun and memorable harvest-related activities, including grape harvesting and wine making.
Real Estate Sales are Booming in Batumi
Just about every global five-star hotel brand has a presence in Batumi and prices are by western European standards. Sheraton is the most pleasing on the eye, located in the middle of city center, presents itself as a symbol of white Batumi.
Real estate sales are booming in Batumi in recent years. Numerous upcoming projects are evidence of the impressive economic grows which Adjara region has experienced over the past decade.
Due to official statistics real estate and rental prices are growing every year, as Batumi is becoming more and more popular destination for people all over the world. It is becoming very popular destination with direct flights for countries in the middle east, Europe, Asia.
Thebes Tower in Batumi
Residential complex Thebes Tower is located on 19 Lech and Maria Kachinsky Street in Batumi. It is the first line from the sea, 20 meters from the beach. 5 Minute drive from the Batumi boulevard. It is built in the calm and peaceful and ecology area of Batumi. There is not hustle and bustle typical for e resort city, while all the necessary infrastructure is nearby.
Thebes tower in Batumi is modern complex with stylish architecture. The mid-rise building has 15 floors. The surrounding area will be completed with landscaped greenery, an outdoor temperature-controlled swimming pool, Café and restaurant on the top Floor.
Thebes Tower in Gonio
The project Thebes Tower Gonio is located in the village of Gonio. It is about 14 km from Batumi. Life there is calm and the building density is low, at the same time, the sea is cleaner and there are not so many tourists.
Thebes tower Gonio is a modern building with 15 residential floors. The first two floors are reserved for offices and a retail area. The facade cladding uses natural travertine and the building is decorated with spacious open balconies.
The enclosed landscaped courtyard will be the ideal place to relax. It will accommodate a spacious swimming pools outdoor and indoor. Furthermore, there will be landscaped greenery as well as a designated play area for children. An underground parking area of ​​2500 m2 is provided while there are also parking booths in the yard.
More information about the real estate market of Georgia if you read this article: Real Estate Market in Georgia