Before we answer the question "Should YOU invest in real estate in Georgia or not?"- and before I tell you about the process of buying a property in the country of Georgia I want to let you know some general information about Georgia and its real estate market.
People from Europe, USA, and rest of the world have Started to hear news about Georgia from 2005-2010, directly after the revolution of rose when Georgia started to develop its economy and leave its soviet heritage with bureaucracy and corruption.
This process took place not in a short time. However, Georgia has achieved a lot since the revolution such as developing the education to be western oriented, converting the governmental services to be e-government services, Fighting corruption, open the country to foreign investors, and not to mention occupying a high position in the ease of doing business index and in the safety index.
It's worthy to mention that there were some obstacles and challenges on the way, such as the 2008 war with Russia in Abkhazia and suffering from lots of cyberattacks that led by Russian hackers. Find more about the IT industry in Georgia by reading this article. Should you invest in IT in Georgia?
When YOU hear "Georgia" the first thing that comes in your mind is, a land of wine with rich culture, beautiful small cities, Caucasus Mountains, friendly citizens, and a high level of hospitality, which make foreigners fall in love with Georgia. This is what everybody knows, But What I'm going to write about in this article is not popular among foreigners.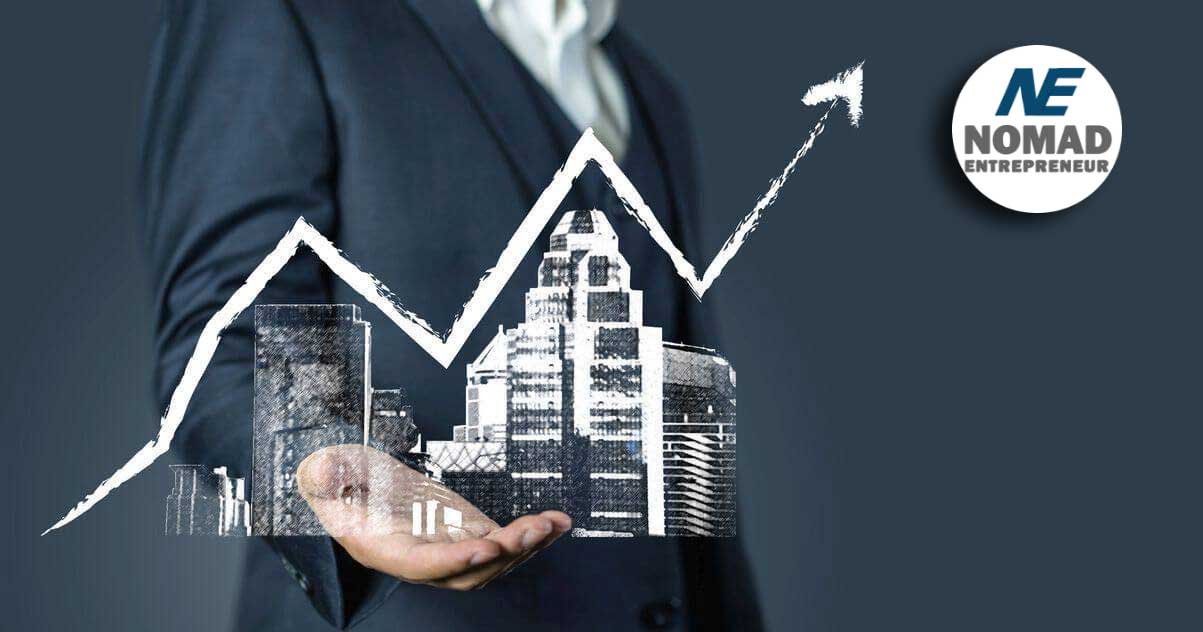 The other side of Georgia: about the potentials of this country in making money, about the challenges which you might find if you decide to invest in real estate Georgia.
Georgia is in the second place on the list of all the countries with regard to having cost-effective lifestyle, safety, and a friendly environment for locals and visitors. According to the 2019 report of UNWTO, Georgia is 5th among the fastest-growing tourist destinations in the world, and first in Europe by percentage – the increase in the number of tourists in Georgia is phenomenal. Georgia received only 2 million international visitors in 2010, but in 2018 reached a high record of 8.7 million international visitors (10% y/y growth). Taking into consideration the fact that the population of Georgia is only 3.7 million people, it is obvious that the country is a very attractive tourist destination. It can be said that economic growth in the region from tourism reaches more than 4%.
Georgia is a regional center located on the shortest route between Europe and Asia. International visitors enjoy easy access by three international airports (Tbilisi, Batumi, and Kutaisi), a modern railway, and a visa liberalization system. Georgia has Visa-Free Regime with Citizens of 94 countries and additionally, holders of valid multi visas or/and residence permits of 50 countries may enter and stay in Georgia for 90 days within a one-year period.
Where to buy a property in Georgia?
Georgia has predominantly proved to be a highly desirable location for the hospitality and real estate sectors. Currently, the hospitality and real estate industries are the main drivers of Georgia's economy and you can find different kind of opportunities in those sectors. There are no real estate ownership restrictions and Georgia offers considerable potential to develop entertainment destinations, medical and wellness destinations, winter-ski resorts, beach resorts, four-season destinations, and gaming facilities. So, today I'll discuss investing in real estate because it is one of the most promising and at the same time low-risk investment directions in Georgia, and more investments are made in this sector than any other. why? for a few reasons, and the most important one is — location. If oyu are looking for properties in Batumi check this out > Best 3 properties for sale in Batumi
Reasons to buy a real estate in Tbilisi
In 2018, the volume of investment in real estate increased by 31% compared to 2017, while the difference between 2017 and 2016 did not exceed 20%. Along with the increase in the volume of transactions, the price per square meter also increased, averaging 6% in the case of residential real estate. Also, From 2018, new construction regulations came into force in the city of Tbilisi, aimed at improving the quality of construction. As a result, the number of building permits issued has significantly decreased by 47%, which will reduce the supply of real estate in the market in the future and lead to an increase in price. Another factor that drives prices up is tourism.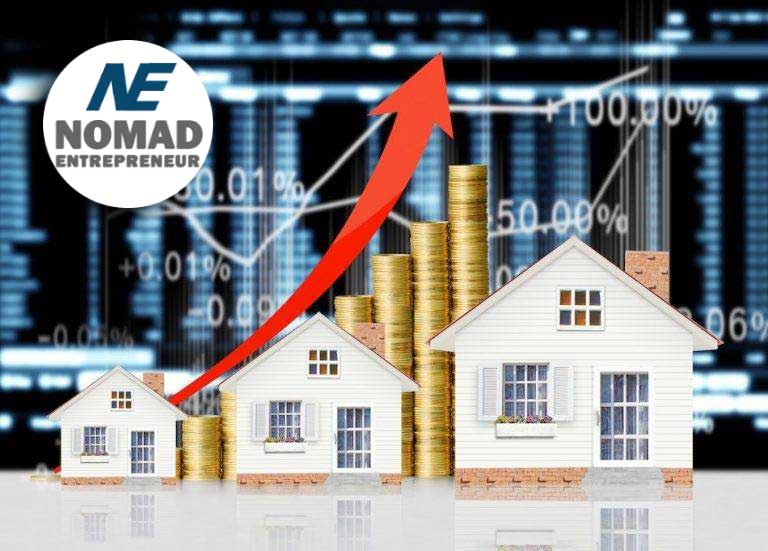 Georgia's integration into international real estate platforms has enabled home owners to turn real estate into a source of income and earn more money than they would have received by renting in the domestic market. It is noteworthy that in recent years there has been a trend when citizens of neighboring countries move to Georgia for permanent or long-term residence. With the growth of tourism, it is expected that more and more people will decide to get involved in these activities, which will increase the demand for real estate. Also, several large investment projects are being implemented in Georgia. In addition, the low rate of urban growth which is 5% in the period from 2008 to 2019 that will significantly increase and enhance the investment potential of real estate. The combination of these and other factors allow us to predict stable growth in real estate prices in the future.
The most popular place for investing in real estate until this moment is Tbilisi- the capital city of Georgia. The real estate market in Tbilisi increases every year. Prices per square meter in the last 2-3 years are 6-7 times more than 10 years ago and it is increasing a year after year. Take into account that prices depend on the locations inside the city. As mentioned, Georgia is very popular for visitors and tourists and that's why there are some special locations which are more popular than others. If you decide to invest in real estate and buy some apartments to rent it to tourists, you need to know that place has to be as close to the city center and touristic places as possible. For example, Saburtalo, Vera, Vake, Ortachala, Mtatsminda, and Aghmashenebeli Avenue — all these neighbors of Tbilisi are known as the most popular and most expensive places for few reasons:
This is the city center, near to historical places of the city, restaurants and bars are easy to reach, have a nice and friendly neighborhood etc. So, if you buy an apartment in these Areas you will have more chances of better income and high rental yields. You will have to buy a commercial space or a flat and then rent it by Airbnb, booking.com etc.
For the purpose of a better imagination about these places, let's describe each one of them:
Saburtalo is a well-known area in Tbilisi, which is the easiest place to reach with any public transportation — like minibus (called as marshrutka in Tbilisi), bus or metro (here I have to say that Saburtalo has its own line of metro and there are 5 stations which belong only to Saburtalo. A few years ago this part was not that popular for foreigners, but after some very good quality and strong developers started to build new and interesting projects, a lot of people started to move there. I need to say one more thing — Saburtalo is a very popular place for students from foreign countries because Tbilisi State Medical University, Georgian Technical University, and University of Georgia are located exactly in the heart of the Saburtalo area and as this universities host a lot of foreigners, all these students try to rent apartments near universities. In Saburtalo you will find branches for all the banks and most of the big enterprises in any sector of business.
Ortachala and Mtatsminda are our historic places of Georgia with very old places which are very popular for tourists and locals also there you can find places for having fun: bars, clubs etc. So, we can say that this is the oldest part of Tbilisi.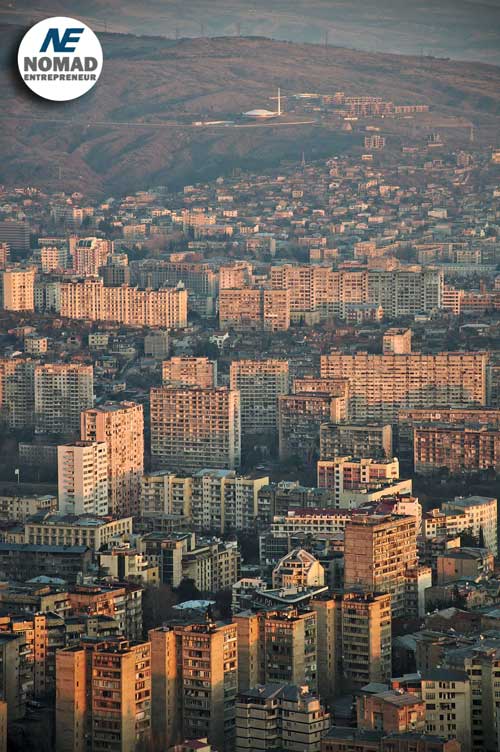 Vera and Vake — very popular neighborhoods of Tbilisi, where live lots of locals and foreigners together. Reasons — why these parts are so popular — These places are close to the city center, there you can find lots of expensive hotels with high standards, very popular restaurants, cafés, and almost all Georgian designers' boutiques and showrooms. It's important to mention that the Georgian noble families used to live in that part of the city, Their homes still exist till now.
I have to say few words about Aghmashenebeli Avenue and the area around this place, which is called Chugureti and is located near metro station Marjanishvili — its also renewed and changed a lot in the last few years, at this moment this is a nice place with few hundred meters of walking area, lots of restaurants, bars etc. There you can meet lots of visitors from different nations, especially from the Arab area. Get to know more about Tbilisi neighborhoods and districts
Should you buy a property in Batumi?
First, at all, this city is a beautiful city with huge buildings and a blue sea, It is growing very fast and shows very good potentials. After opening new Airports there, Batumi hosts a lot of visitors every year especially in summer. However, I do not advice investing in real estate in Batumi now especially if you are planning a short term investment. In spite of the fact that Batumi has a lot of premium quality hotels, and you can own small part of these hotels as an investor and this is great for low budget investment, The real estate market in Batumi is over saturated with new buildings and projects.
As a matter of fact, you can buy one-bedroom apartment in a huge hotel, which will include maybe 2-3 beds, a bathroom, and a small kitchen for as low as 20,000 USD You might also get an offer to pay by installment. You might go crazy now, A renovated flat with furniture cost around 30000 bucks with a sea view.
Don't be deceived with these low prices. Prices are low because the demands are yet low. The problem that lots of investors face in Batumi is the competition, If you have bought this 20,000 USD apartment and decided to sell it later you will be competing with real estate developers not other normal investors like you and it is clear that real estate developers can win the competition easily by driving the prices down. Not to mention the hustle you have to go through finding connections for renovation and property management. In case of selling the property there is another issue with being a foreign seller' major local buyers prefer to buy from a Georgian.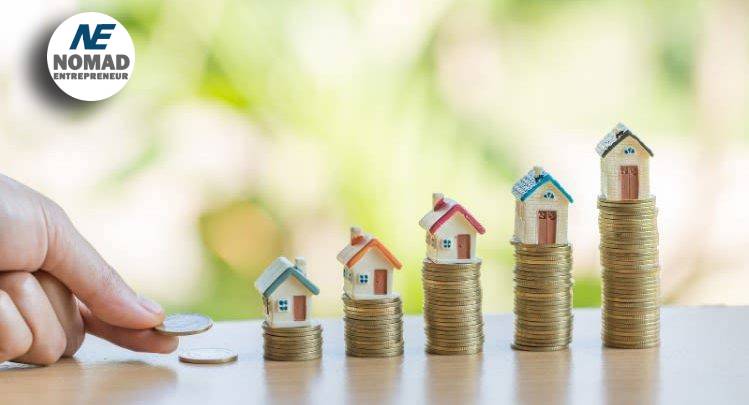 How can you invest in real estate in Batumi successfully?
In a short answer, You should be a long term investor who will be diversifying his investment in several properties around the city. This kind of investment is interesting because a property with fresh air, beautiful views, and nice location close to famous resorts and tourist regions like Shekvetili and Gonio can be very profitable. The main stream of Your return on investment — ROI — will be the rental yields for a couple of years. Follow the guidance in this article for successful investment in Batumi : Should you invest in real estate in Batumi?
Other reasons to invest in Real estate in Georgia
1. In Georgia, you are not paying anything for owning real estate, It's 0% tax for just owning a property. In case of selling real estate, if you own it more than 2 years you are free of charge, but selling during the first two years of ownership you have to pay 20% as tax.
2. Here is the lowest price of real estate compared to Europe and neighboring countries.
3. Buying a property in Georgia allows you to have a Georgian residency and stay in the country legally to manage your property yourself.
4. Georgia is in 1st place for easy registration of real estate, 3rd place in easy lending, 16th place for protecting investors, and 7th place for having the lowest level of taxes in central and East Europe. It takes only one day to transfer the house ownership if you provide your passport and some documents of the house.
Who can invest in Georgia?
The answer is very simple — Anyone can come to Georgia with or without Visa. Georgia has Visa-free system with 94 countries, which means that citizens of these 94 countries can enter Georgia without Visa and stay there 365 Days investing, working, and studying! Basically you are allowed to do whatever you want without the need to get a residence permit. You can open a bank account, establish a company, Buy a property or a car, even you can get a driver license after passing the exam which is held in English.
Although It looks easy and simple, You need to know that there are some difficulties and some more details which you have to consider before buying a property in Georgia.
When to buy a property in Georgia?
First, you need to know when is the best time to buy a property in Georgia. For this its better if you work with an expert, Here is some general information. Now during the pandemic the price of real estate is lower than at any other time in the last 2 years. A lot of real estate developers are advertising plenty of properties on 20% sale sometimes more! Reasons:
1. As a result of the flights ban and the lockdown there is no foreign investors and the local buyers have preferred to wait and watch the development of the situation with COVID-19.
2. The drop of the national currency rate in front of USD and other strong currencies rates. In February USD = 2.90 GEL, Now at the day of writing this article USD = 3.39 lari
3. As mentioned above, Summer is the touristic season in Georgia. Summer has gone and the loss in tourism sector is huge. Consequently, The real estate industry has been affected.
Successful investing in real estate requires a clear and defined strategy. For this reason, as an advice, I have to mention — never start investing without Professionals, because it can have a high risk to lose. There are a lot of websites and individuals who make advertisements offering you help to buy or rent real estate. However, It is most likely they don't provide high-quality service, and they are more concentrated on their benefits, not on yours. This is the reason why you need to work with qualified consultants and companies to make the right steps and get the right information about all details.
If you have checked the statistics of geostat.ge you will see that there are almost 9000 registered businesses which provide real estate service, so you can imagine how difficult is finding a qualified and experienced agent(makler) or agents in Georgian ( maklers ), whom you can trust and who can prepare all kind of information for you. This not only about big investments, also when you are going to buy a small one or two bedrooms apartment, you need to have an experienced agent. Fortunately, the 21st century has enough resources to search for some recommendations of already experienced people to find the right one, who can open the door of the real estate market and make a good deal for you. On the other hand, the number of the registered cooperates in real estate sector shows how good real estate market preform in Georgia.
As a person, who is considered to have enough experience of working in real estate, I can say that a quick decision is a very important part in this kind of situation. As Georgians say "if you don't risk, you can't drink champagne". I have to say that all the investors who decided to work with us have succeeded in investing in real estate most of them have gone through the current pandemic with no lose and a few with profits. You can see the official statistics of geostat.ge on the Real estate business in Georgia. You can find more information about where to invest in Tbilisi >>
What to know before buying a real estate in Georgia?
— There are promising areas and villages on the mountain to invest in hospitality and entertainment industry and some organizations with the support of the government provide credit and other support to investors in such areas.
— Make sure to have a well written contract that secure and protect your interest for that you definitely need an attorney.
-Starting from websites like myhome.ge , place.ge and other online real estate listing websites can give you a notion about the market As I mentioned in the video. However, I don't advice you to buy from those websites. The reason is: those websites are full of scammers and bad people.
— You need an expert who has contacts and work for your interest not to help the other company — real estate developer make more sales.
— Avoid buying of the plan.
To conclude, It's well-known that markets around the world need some time for recovery and restoring confidence after humans win the battle with Coronavirus.
All the mentioned information in this article is from official statistics but also includes some personal views of me. For more information about investing or for any questions and before you make a purchase make sure to schedule a call then we will be able to provide you with a very special strategy that will definitely help you to double your total investment in a couple of years.