Citizenship of Georgia, by its simplest meaning states a legal bond of a person to Georgia country. This bond granting a citizen social, economic, political rights and at the same time, imposes certain obligations on a person. The main mission of this article is to state and give clarification on issues regarding How can a foreigner acquire a Georgian citizenship or in other words, How to become a Georgian citizen?
Georgian visa requirements
Before getting citizenship by way of any stated possibilities, you need to know how to cross the border and whether you need a visa or just the passport is enough. Citizens from the Schengen zone and 95 more countries can travel visa-free to Georgia.
A foreigner who meets the requirements and conditions set for the issuance of a Georgian visa can be granted a single(for a stay of no more than 30 days.) Or multiple-entry visa(is issued for the duration of maximum five years).
Every visa category has its own requirements, before applying for any, find out more about immigration process in Georgia.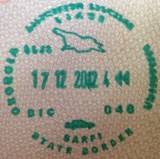 Georgian Law of Citizenship
The legislation of Georgia provides all the relevant regulation relating to the topic. As the scope of regulation of the organic law of Georgia on Georgian citizenship cites it is to define the basic principles of Georgian citizenship, establish the legal status of Georgian citizens and the grounds for acquiring and terminating Georgian citizenship. Along with above mentioned the law on the legal status of aliens and stateless persons in Georgia establishes legal guarantees, rights and obligations for those who might be willing to be the citizens of Georgia. According to the law, Georgian citizenship is acquired:
1- by birth;
2- by naturalization.
Georgian citizenship by birth.
The most basic way to form a common form of citizenship is citizenship by birth. The person will acquire citizenship under certain circumstances:
One of the parents is a Georgian citizen on the day of birth of a child;
Was born on the territory of Georgia in the result of in vitro fertilization (surrogacy) and no state of citizenship of either of his/ her parent considers the child as its citizen;
Was born on the territory of Georgia and is a child of stateless persons; Was born on the territory of Georgia and one of his/ her parents has a status of the stateless person and the other parent is unknown.
A minor in the territory of Georgia, both of whose parents are unknown shall be deemed as Georgian citizens, unless the contrary is established.
Naturalization — another way of getting Georgian citizenship
There are three different ways to be awarded Georgian citizenship : under regular (ordinary) procedure, simplified procedure, under restoration procedure and under special procedure. Every above mentioned procedure has its very own requirements and conditions under which they are held.
Somehow, there are ways of establishments of citizenship that seem to be interesting for foreigners:
Georgian citizenship by marriage
It is determined by the organic law, that person who is married to a Georgian citizen and who has continuously lawfully resided in Georgia for the last two years up to the day of applying for Georgian citizenship, shall acquire Georgian citizenship under simplified procedure if he/she meets the following requirements:
a) they know the official language of Georgia within the established limits;
b) they know the history of Georgia and basic principles of law within the established limits; The Commission on Citizenship Issues assesses the compliance of a person's knowledge of above mentioned.
To be awarded Georgian citizenship under the simplified procedure you need to apply to the Public Service Hall. In case you are outside the territory of Georgia, you may apply to a relevant diplomatic or consular representation of Georgia abroad.
Documents required to obtain Georgian citizenship by marriage:
filled out application in accordance with the established form;
Photo ;
receipt certifying the payment of service fee (fees vary from 50 to 300 GEL);
A copy of birth certificate ;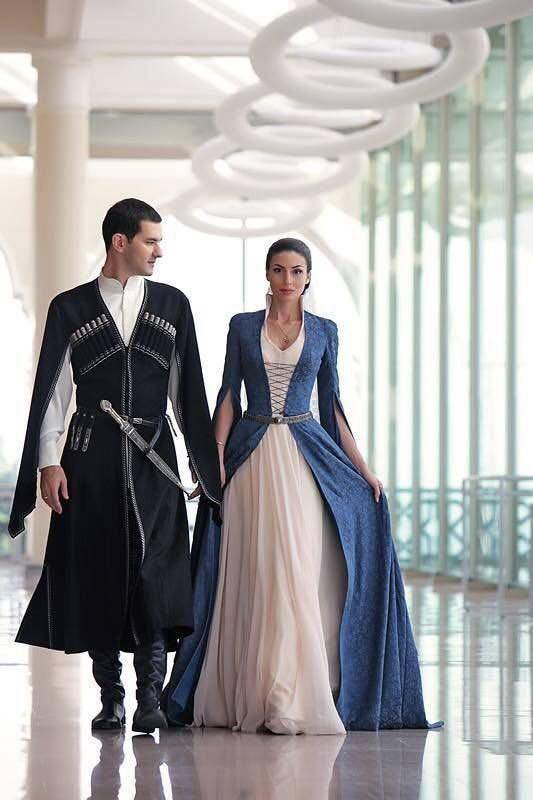 A copy of the document evidencing the marriage to a Georgian citizen (a marriage certificate or a court decision on the establishment of this fact);
A document certifying Georgian citizenship of a spouse;

A document evidencing his/her legal and uninterrupted stay on the territory of Georgia for the past five years (a visa, residence card or certificate, a stamp bearing the date of crossing the state border of Georgia etc.)

The total term of decision-making on acquisition of Georgian citizenship must not exceed three months.
Georgian citizenship by investment
First of all, the law does not include the possibility of awarding the citizenship of Georgia on the grounds of investment. However, the law on the legal status of aliens and stateless persons in Georgia sets the criteria to get the permanent residence permit. Taking into account that citizenship shall be awarded after 5 years of residence in the country the investments is considered as one of the basics of getting citizenship.
It is fascinating that Georgian law provides for an investment residence permit. It shall be issued to an alien and his/her family members (include a spouse, underage dependent and/or fully dependent incapacitated person), who has made an investment in Georgia in the amount of at least 300 000 USD equivalent in GEL. The permit is initially issued for a period of 5 years, after which it becomes permanent, certifying the maintenance of your investment throughout this period.
After 5 years, you may apply under the ordinary procedure to be awarded the citizenship of the country.
Georgian citizenship by buying property
An alien who, in accordance with the rule established by Georgian legislation, buys / owns the property (real estate, lands except for agricultural land) with the market price above 100,000 USD equivalent in GEL (minimum investment) meets the requirements for the short-term residence permit. Short-term residence permits are issued with the right of temporary residence, for 6 years. These types of residence permits are issued for the term ranging from six months to one year first, and may be extended thereafter for the term of up to 5 years.
After 5 years of acquiring the temporary residence permit you are eligible to fill the application under ordinary procedure.
Loss of Georgian Citizenship
You will lose citizenship of Georgia if you:
Acquire citizenship of another state;
Acquire citizenship of Georgia by submitting false documents;
Without permission of competent Georgian authorities have joined a military service of another country, police or security service.
Benefits of earning Georgian citizenship
Establishing ties with the country mirrors in many aspects. Starting from political rights to tax benefits, to travel possibilities : Georgian passport holders travel visa-free to 116 countries. Having Georgian citizenship you are granted to have a "residence permit for family reunification" to the family members.
Getting Georgian citizenship might look complicated, however years of experience proved that doing business and investing in Georgia as a citizen is more effective. The legal and administrative actions might seem confusing, we advise you to start your entrepreneurial activities to get citizenship along with the professionals' assistance of The Nomad Entrepreneur.
Does Georgia allow dual citizenship?
Georgia has banned dual citizenship in September 2018. Ever since, the holders of Georgian passports are not allowed to carry their citizenship with citizenship of any other country (certain exceptions are made by the rule).