The world now is dealing with the invisible threat — disease and one can come across the restrictions in almost everything, traveling included. Almost every state has requirements and specific restrictions related to border crossing to protect the country from the spread of Coronavirus and the most popular question nowadays is how to travel to Georgia during the pandemic. Here is the list of major regulations and requirements, set by the authorities, you need to know before your travel to Georgia during pandemic:
Who is eligible to enter the country of Georgia?
First of all, we need to mention that, Georgia keeps its borders closed due to safety , which means not everyone is allowed to enter the country as a tourist. At this stage, the state border of Georgia is open to 5 European countries (Germany, France, Estonia, Latvia and Lithuania) out of 27 EU member states. Even though, there's a specific condition: upon arrival to Georgia citizens of this country submit a PCR test result taken within the last 72 hours, or undergo PCR testing at their own expense in a laboratory located at the airport. Citizens / residents of the above mentioned 5 countries may arrive in Georgia only by air in case of departure from the listed country.
At the same time, Citizens of EU states putting Georgia on the so-called Green List (Green for an area where the total number of newly notified COVID-19 cases is less than 25 during a 14-day period AND the percentage of positive tests from all COVID-19 tests is less than 3%; ) and vice versa (Spain, Luxembourg, Netherlands, Poland, Portugal, Romania, Greece, Sweden, Croatia, Italy, Cyprus, Slovenia, Iceland), may enter Georgia under a mandatory 8-day quarantine, thus they will be required to cover the expenses.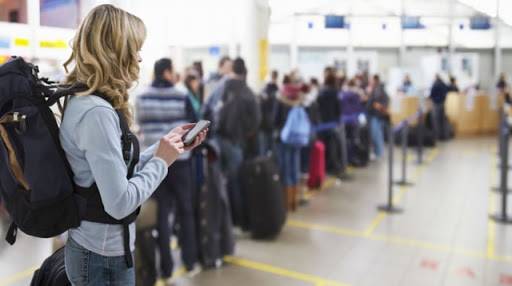 With regard to the citizens of other countries in EU that have not reopened the border with Georgia and travel from above mentioned 5 countries, the current regulations applies on them : SELF-PAID QUARANTINE.
Citizens of Georgia Are permitted to return to their homeland only under the condition on obligatory 8-day quarantine, no matter where they are travelling from. The legitimate aim of mandatory quarantine turns out to be the excessive care over the citizens. Same entry rules apply on the persons with dual citizenship (Georgia included)
Persons with the status of legal resident — residence permission holders are qualified as foreigners and the general "quarantine rule" applies on them too.
It's worth mentioning that there are exceptions. For example, business visits from all over the world shall be implemented without delay, filling in an essential, online form in advance and in agreement with the relevant sector agency.
Guests visiting the country on a business trip shall be liable to undergo PCR testing at their own expense at the border when entering Georgia and undergo PCR testing at their own expense once per 72 hours for the next 8 days or go into a mandatory 8-day quarantine, also at his/her own expense. This shall not apply to the citizens / residence permit holders of the 5 EU member states with whom Georgia unconditionally reopens its borders. For example, if you are from Azerbaijan or Ukraine plan your travel in this region you have to announce your visit in advance to the government of Georgia to exit requirements.
Almost the same applies on diplomatic missions.
Remotely from Georgia - an opportunity for digital entrepreneurs and freelancers
Nowadays it's very common to work remotely and Georgia encourages foreigners (from the list of 95 countries at this moment) to live and work from there without visa for a year. "Remotely from Georgia is a new state project under the pandemic condition, which means that there's a special regulation for those who are remote workers and earn more than 2,000 per month early. Above mentioned persons, depending on their profession, may enter Georgia, pay for their 8-day quarantine stay in preselected hotel and live and work from Georgia legally for 365 days (180 days at least.). If interested, you may see more information on the official website of the Georgian government.
What to expect when crossing the Georgian border
Before crossing the Georgian border, the citizens or residents of above mentioned 5 countries must fill in a special electronic form available on the website, which was created by local authorities. The completed form must provide a 14-day travel history prior to entering Georgia (Visitors should not have prior travel history outside of the already mentioned 5 countries, otherwise, they're subjected to mandatory, self-paid quarantine), including location of stay in Georgia, contact information, inside travelling destination etc.
Arriving passengers will have to take a temperature check at the airport: with temperatures above 37 degrees, they shall be required to undergo PCR testing.
Any other foreign citizens, traveling from European Union or other countries from the Europe, apply for the 8 days in quarantine (costs covered by themselves)
How is the PCR testing conducted?
There is no need to conduct a preliminary PCR test in advance before leaving for Georgia, at the same time there are certain conditions under which you will be tested depending on where you are departing from. The instructions of testing are very simple:
PCR testing shall be carried out at airports. The result of the PCR test shall be known within a maximum of 24 hours. Meanwhile, self-isolation is recommended until the test result is obtained.
A person shall receive information about the test results by e-mail within a maximum of 24 hours.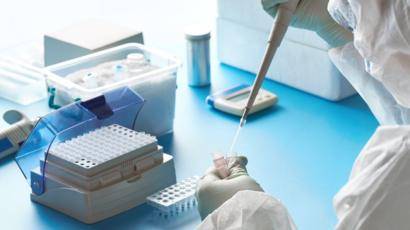 When is the quarantine mandatory
Before the entry to the country, keep in mind that the risk of being quarantined is rather high. Quarantine shall be obligatory for citizens of Georgia and citizens of EU states, with whom Georgia reopens the state border under a certain condition. Before your travel to the country, keep in mind that you might be subject to a mandatory 8-day quarantine.
Georgians, as well as Citizens of Germany, France, Estonia, Lithuania and Latvia who come from non-EU countries and countries of other continents shall be subject to a mandatory 8-day quarantine at their own expense. The health and the security of the people is the top priority for the government pretty much anywhere.
Travelers may not select a quarantine hotel.
Before leaving a quarantine hotel, a person shall undergo PCR testing.
If an overseas traveler is lucky enough to travel to safety and security and enter Tbilisi he/she will have to follow the guides of wearing a mask and keeping a safe distance in public transportation, closed public spaces, restaurants, closed buildings and facilities, as well as churches. Otherwise, one might get fines by police. While traveling one can still drink fascinating wine, get a train and leave for Batumi and enjoy warm September sun, see the harvest in Kakheti or any other city/town, eat Georgian food and explore the heritage of old dishes, find out more about Georgian cheese, go on a road trip and see the villages in Tusheti and many more, because there are things that Corona can not take away.
Basically, travel restrictions, entry rules continue to apply to anyone, even Georgian citizens. Seems that Covid-19 has changed the routine but has it changed the most desired travel route? Pack and wait for the updates.
If you are traveling to Georgia for business and a help of an expert in the Georgian market, Make sure to schedule a consultation call with The Nomad Entrepreneur.
Do you want to know How to start a business in Georgia? read our articles below