The idea of choosing Georgia as a retirement destination is getting more and more popular and this article is going to cover and answer all of your questions about retirement in Georgia, Europe. Retiring doesn't necessarily mean that you have to be 60 or 65 years to do so. Early retirements are very common. This gives you an opportunity to restart or think about your next move.
After years and years of routine work you might be thinking about retiring and settling down somewhere where you can enjoy your time and not struggle with high general living costs, social divisiveness, and a complex and expensive healthcare system.Choosing a retirement location is challenging. The location you move to have to be safe, easily accessible, giving you opportunity to improve and safeguard your living quality, As well as, suit your interests, and budget. Georgia has an all-inclusive package to offer.
How is it to live in Georgia?
The answer to this question is very complex as the aspects of living are diverse and personal. However, the best word to describe might be "easy".Low cost of living, low crime rates, easy taxation system regarding the foreigners, easy visa regulations, good food, beautiful landscapes, rich history and culture, etc. are among many reasons to spend your retirement years in this country.
weather in Georgia
For elderly, climate change might be an issue. Well, Georgia is a country in the Caucasus region bordered by Armenia, Azerbaijan, Turkey and Russia. The environment in the country is very diverse: it has access to the Black Sea from the west, Beautiful mountains with harsh winter and colorful summer, soft seashore climate, tropical forests and semi-deserts, big cities and small rural areas co-exist in that small country of Georgia.So, based on your needs and wishes, you can find a suitable place to settle in Georgia.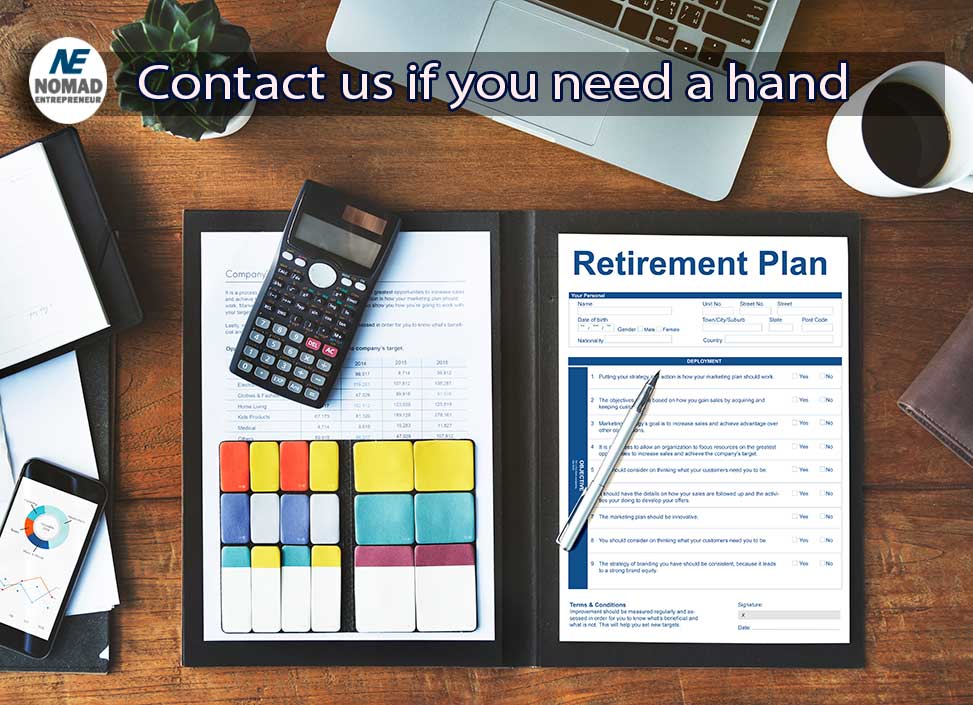 How much do you need to retire in Georgia?
Before you decide to move to the country, you should think about what your aim is, how long are you going to stay, how much are you willing to spend etc. You need to analyze it to avoid situations when you set your expectations too high, get too excited and wake up in a different reality.
How to earn money by investing in Georgia and stretch your retirement money further?
Retirement doesn't mean that one can not make money any longer without actually working. Your first options are Investing or Deposits
Investing in real estate
Investing your savings in real estate could bring you real assets and financial stability in Georgia. Georgian legislation protects the investments made and used in Georgia.
Cheap property prices, good location and high rental yields attract foreign investors all over the globe. You can invest in real estate in Tbilisi or in Batumi — the most developed areas in the field.
Along with the above mentioned reasons, it is worth mentioning, that foreigners have the same rights and obligations as the citizens of the country. That applies to the property ownership and registration as well. Foreigners can buy and sell as well as register property under their name without any obstacles except for one — foreigners are not allowed to buy and own agricultural land.
Invest in this real estate project in Tbilisi
Banks deposits and interest rates
Banks in Tbilisi offer high interest rates that can make your retirement money stretch further, Banking system in Georgia is considered to be reliable. While there are many banks and financial organizations, there are two major players in the field — Bank of Georgia and TBC Bank.
If you have savings which you are not sure how to utilize to create an additional source of income, then opening a deposit account and receiving the high interest rate might be an interesting action.You can choose the term of the deposit and the period to get the interest rate.
Different banks suggest different interest rates.For example, Bank of Georgia suggests term deposit in GEL with an effective rate of 8.99% annual. TBC Bank offers term deposits with an effective interest rate of 9.07% in Gel. Both banks have different interest rates in USD and EUR.The minimum period of time for the term deposits is 3 months and goes up to 2 years, simultaneously, the interest rate raises. However, you can make a good deal by comparing the suggestions and shaping it to your expectations.
The cost of accommodation in Georgia
Generally, Georgia is one of the cheapest countries in Europe. The biggest cut from the whole "cost of living cake" comes to accommodation. Well, if you are planning a long-term stay, you might consider buying a property there, or even long-term renting will cost you less. However, experts advise to buy a property, instead of renting.
The average rent for a one-bedroom apartment in Tbilisi runs about $300 monthly.
In a country like Georgia, where property is cheaper than in most of the countries and are low or no property taxes, it is away a better idea to buy the real estate. Roughly, 50.000 USD would buy you a nice, recently modified 1-bedroom apartment in Tbilisi or Batumi, the major cities and travel destinations of Georgia.
There are no real estate ownership or taxation restrictions based on nationality in Georgia.
For more detailed explanations read our article: How to settle in Georgia?
Taxes in Georgia
One of the most important things to consider before moving to another country is the taxation system there. If you get passive income from abroad, you should know that Georgia has a territorial taxation system, which means that money with foreign sources is not subject to taxation.
The Softest property tax law in Europe — There is no property ownership tax in Georgia. Different regulations apply if you are going to sell your property within the first 2 years of ownership.In this case, you will have to pay the state 20%.
In short, you can enjoy your savings or funds flowing to your account without worries about high taxes.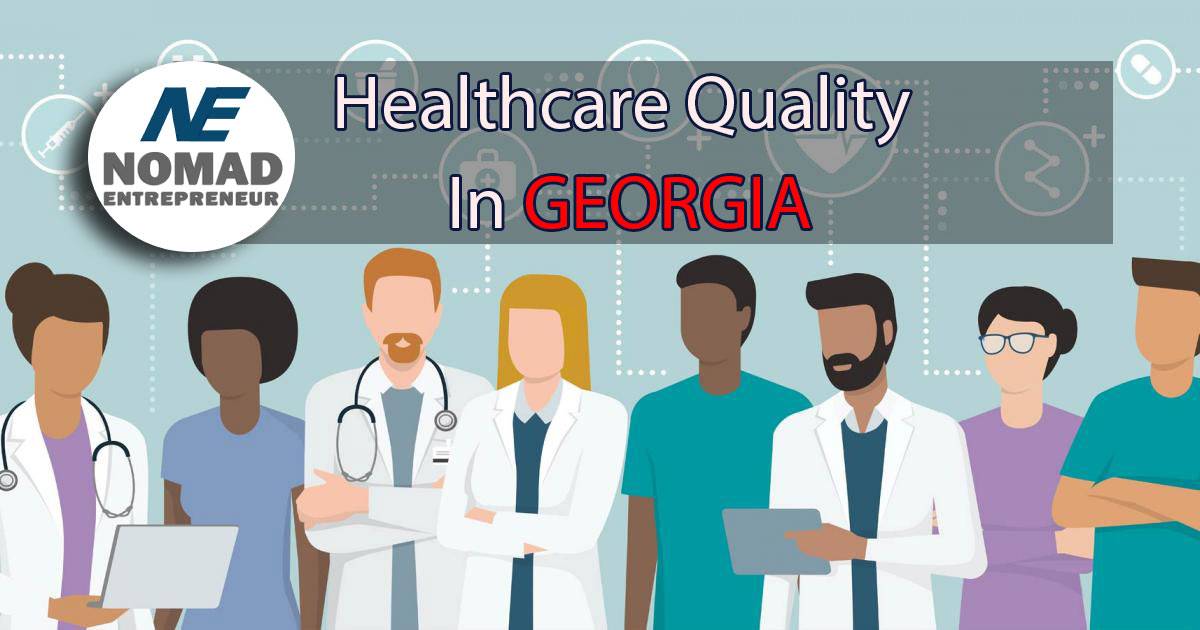 Healthcare quality in Georgia
Easy and quality access to primary healthcare is top priorities in the checklist of an elder person. Even though, primary healthcare system in Georgia is under reforms, it has many pros as well. However, before moving to the country, consider the territorial accessibility to the healthcare facilities. Our team has issued a detailed orientation article about healthcare in Georgia, read it to have a general view on the topic.
Health Insurance companies
One of the first things retired people should make sure of is health insurance.Receiving healthcare services might be complicated for foreigners is kind of complicated in Georgia. Holding an insurance will protect you from that. While using healthcare insurance you will have a choice of medical institutions, fixed prices, guaranteed reimbursement under certain conditions determined in agreement, access to personal doctors etc.
Georgian Insurance Association plays a crucial role in development and well functioning of the market. The biggest role players are the members of the association such as : TBC Insurance, Imedi L, Aldagi, Irao, Hualing Insurance, Ardi etc. Some of them do not provide individual packages. (just corporate). Overall, the prices of the health insurance policies vary from company to company and the coverage of services plus the amount of the refundable expenditures.
For example at the moment, Ardi suggests products starting from 33 to 88 Gel a month, depending on the coverage of refundable services.
Healthcare accessibility in Georgia
When we talk about healthcare accessibility we should consider both: territorial and rightful access to the services.
First, everyone on the territory of Georgia has a right to medical services. No national, racial or any other kind of discrimination is allowed.
The thing about the territorial accessibility of medical services is that all the leading hospitals are located in the capital. Some of them have branches in Batumi as well. This, of course, does not mean that there are no medical services providers in other areas. The availability of clinical and referral health facilities covers the whole country, however, as the WHO (World Health Organization) points, the quality of medical services delivered might not be satisfying.
Long term stay and residency permits in Georgia
Georgia is considered to have one of the softest visa regimes. Yet the country has a visa free regime. Citizens of 95 countries including the US can travel visa-free to Georgia. It obviously is a great opportunity for the citizens from those countries, who are willing to migrate to Georgia: they have a whole year to decide whether Georgia is the best place for them to live in or not.
After that, one can apply for a residence permit. See our detailed article about issuing the residence permits in Georgia and what residency programs to choose.
Safety and security
What is it that everyone enjoys about their retirement needs? Safety. When you feel safe in the country and live without threats it strongly determines the quality of your peaceful everyday life. In that case, Georgia is a place to put your attention on. Georgia is ranked as one of the safest countries in the world as the level of crime is very low and government works on high level security criteria.
Of course, it does not mean that there are no basic crimes in the country and everything is perfect, but the general sense of safety is obvious. For example, police maintain visual appearance both day and night around the city, same applies with other big cities and towns as well around the country.However, demonstrations and opposition rallies can occur, from time to time especially on Rustaveli Avenue in Tbilisi.
The safety in rural areas are also quite high.
What is the best place to live in Georgia?
From the financial views, the overall cost of living in Georgia is low. Living in the major cities such as the capital Tbilisi or Batumi will cost you almost the same amount of money. If you move to a suburb or village, you can do agriculture and save on food as well. In that case, your daily cost of living will reduce.
As the experts, depending on their personal experience say, approximately 700-$1000 a month will serve you a high quality living in Georgia, which is much cheaper than US and Western European countries. So, your pension is enough for a high quality living in the country of Georgia.
You can live in cities, towns or villages. The choice is all yours. It is your lifestyle, goals and plans that determine the location of the retirement.
From another point of view, big cities are the best place to live. As for an old age retired person, it is very important to have everything at sight so you can benefit from Hospitals, shops, banks or any other authority agencies are located in big cities such as Tbilisi, Batumi, Kutaisi etc. The same applies with the smaller towns. Unfortunately, even though it is really nice to live in villages, in most cases there are no pharmacies, medical facilities or even shops there.
Another thing about big cities is that they are not as big as the other western cities and you can easily make yourself comfortable around.
Retiring in Georgia at a glance
To sum up, if you are looking for a destination, where you can enjoy the benefits of retirement to the fullest, then Georgia might be your treasure box. In that beautiful country, you can experience centuries of culture co-existing with modern lifestyle, communicate with a diverse population, live wherever you want and explore the country on road trips.Therefore, don't be afraid of homesickness as the destination is easily approachable from around the globe.
If you have a question feel free to contact us
If you are wondering about doing business in Georgia, Schedule a call with me now